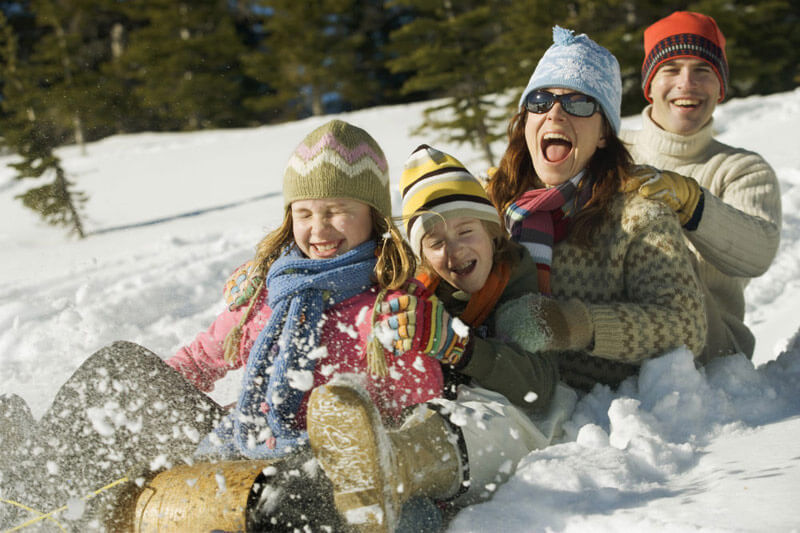 27October
Parenting Done Right: Ten Parents With the Right Idea
Having children, and raising them, can be one of the most difficult but rewarding tasks we ever have to face. Raising kids can often feel so mundane, as it seems our children never learn even from their most basic of mistakes. It can be difficult to know how to act in certain circumstances, especially when it involves their older and younger siblings. After a time, most parents find that the same punishments slowly begin to fail, and new and more creative methods need to be adopted. Here are just a few of the more clever and wonderful ideas parents employed raising their children.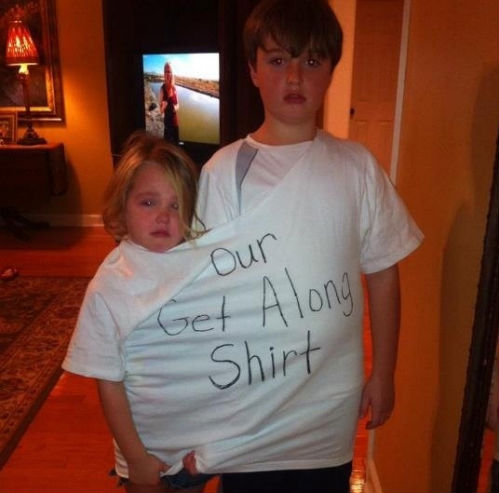 I remember as a kid, my mom used to make us hug one another until we were no longer mad, this however is one step forward in the right direction. Unless you were the most obstinate child on the planet, you can't help but think how your younger self would quickly become best friends with your once mortal enemy (what if you did this to disagreeing world leaders?).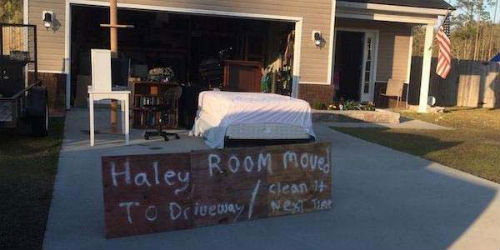 This is one of the best parenting ploys I've seen recently. When Haley, a military man's teenage daughter decided to test the waters of her fathers seriousness, she got a rude awakening. Haley's father, after she went to school, moved all of her things onto the drive way and posted the photos on Facebook. I think Haley quickly learned her lesson.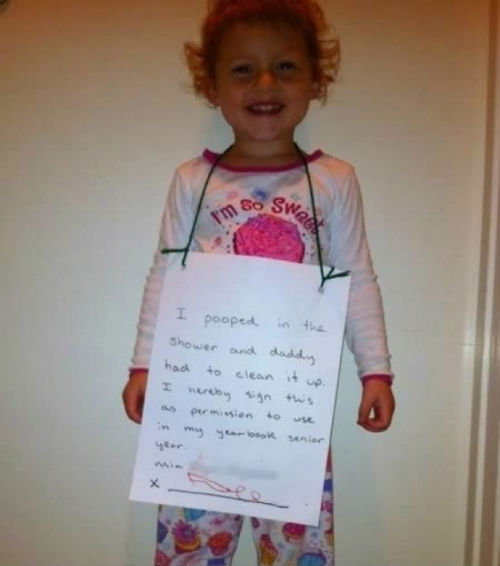 I could only imagine my parents doing this same thing to me growing up. Although their daughter probably won't remember them taking this picture, I can almost guarantee you her parents won't forget it.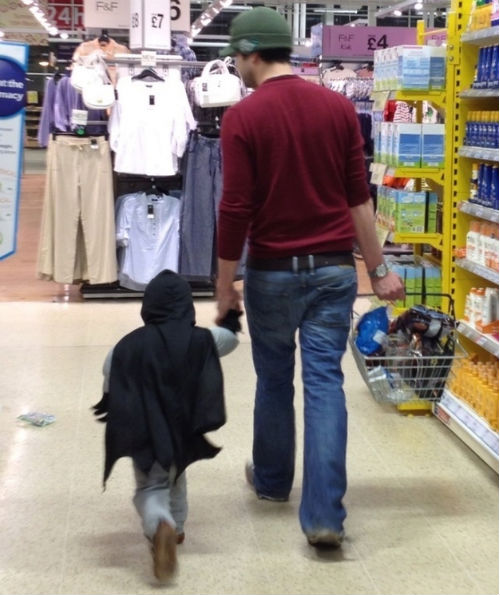 You know you're the coolest kid in the store when you're dressed as Batman. This dad is a winner because he let's his kid's imagination run wild. You have the majority of your life to be old, so let kids just be kids.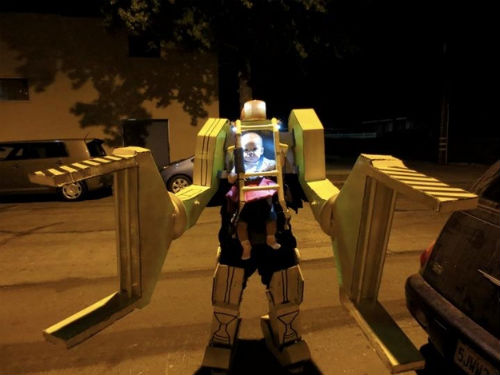 When kids come into your life, they tend to just kind of take over. Instead of just following the social norms, this family got creative and made the most mundane things unique.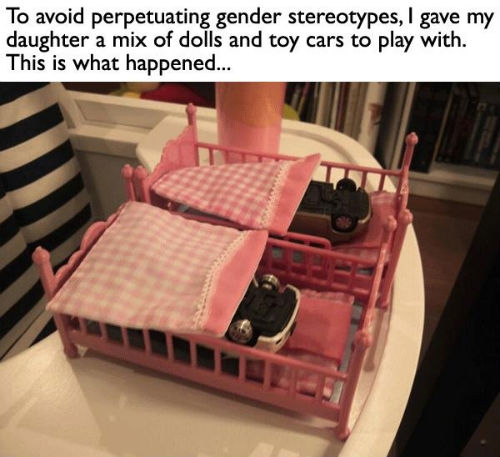 These parents decided to accept their child for whatever she grows into. I've heard of so many parents disowning their child for whatever reason, and these parents establish early that she will be loved no matter how she turns out.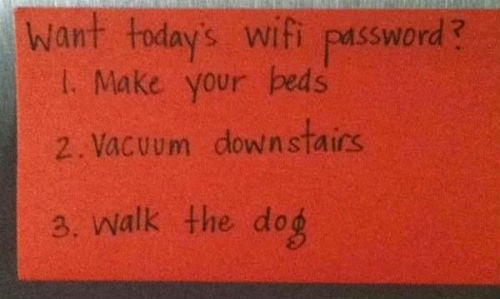 One difficult parenting task is teaching your children the value of work. The internet is a part of growing up now, providing hours of entertainment. There is no better incentive to give them what they want if they're willing to work for it.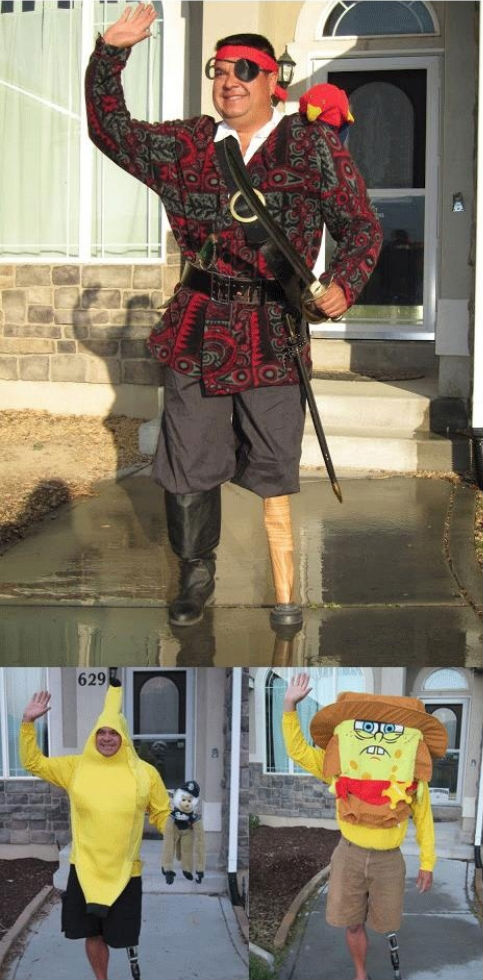 Being the best parent that you can be will hopefully leave an imprint on your kids, inspiring them to be the best that they can be. This dad makes the effort to dress up every day before his kid goes to school, and waves to them as their bus passes by.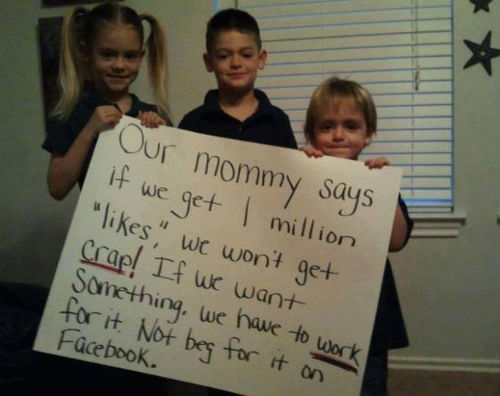 I get so fed up when Facebook post jare ust soliciting likes. Posting any ridiculous request or pledge, as long as they hit a certain number of likes. Teaching your kids some self respect and good work ethic is easy if you do it as well as this mom does.
There is no real way to describe parenting, sometimes it's the most difficult thing you have to do, and other times it's by far the most rewarding. Be creative and use your imagination, it's those little things that often have the biggest impact. It might not mean much at the moment, but it's those small traits and memories that make me who I am today.