Find a Local Professional in Your Area!
(click here to scroll)
Group Homes for Teens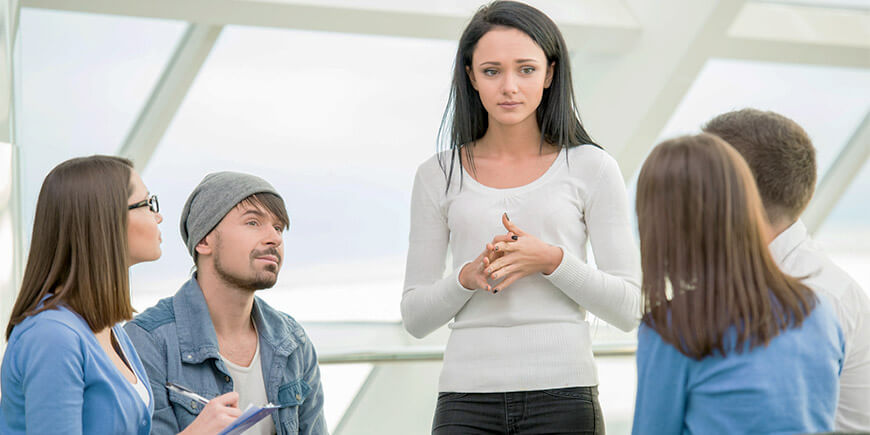 ---
Therapy Insider is a premier online resource for parents and families of troubled youth, giving parents preferred access to the most suitable group homes for teens; who may be experiencing opiate abuse/addiction, technology addiction (social media, cell phone), and/or depressive disorders dilemmas. Through our crisis intervention and restorative and therapeutic support, families can be restored and whole again.
---
Introducing GRACE: The Parent Survival Kit

The Parent Survival Kit and Grace Coaching Services by MasterNet. The Parent Survival Kit is designed for families in crisis and in need of immediate help. This Survival Kit is all about Grace-based living. Grace Coaching is basically crisis management, where battle-tested Grace-based Coaches point ALL people back to God's Grace.
"Now to Him who is able to do far more abundantly beyond all that we ask or think, according to the power that works within us," Ephesians 3:20
NEED PRAYER? CALL 435-574-4518
What is a Group Home?
Group Homes are designed for struggling teenagers whose parents believe they would thrive in a home-like setting as opposed to a typical treatment facility. Often ideal to foster youth struggling with substance abuse and behavioral problems, youth homes offer 24/7 support and provide therapeutic care and interventions similar to that received at a large facility.
The primary difference is that a group homes for teens is usually limited to between 6-8 adolescents at a time, allowing for more one on one interaction with the trained staff; and are typically better equipped to better monitor a teen's behavior.
In this intimate environment, troubled boys and girls receive individual and group therapy, while also focusing on changing the behaviors that preceded their admission. At group homes for teens, adolescents also learn the skills necessary for recovery and sobriety, if applicable. They can, then, use these skills, such as preparing meals, cleaning up after themselves, and much more, throughout the rest of their life. While in a group home, at-risk adolescents continue to pursue their education to ensure they stay caught up despite being away from school.
Therapy Insider is a leading family advocacy and consulting organization, committing their help to the parents of struggling teenage boys and girls who are looking for the optimal therapeutic center for their troubled teen. Our distinguished family advocates are here to provide guidance to parents by calling today!
Residential Group Homes
Often, residential group homes prove to be invaluable for parents who are at their wit's end with their teen's attitude and behaviors, but do not believe they would benefit from being in a residential treatment facility filled with dozens of other teenagers.
When troubled boys and girls are suffering from mental health disorders, such as depression, anxiety, extremely unstable moods, and more, parents can turn to Therapy Insider, an online resource with a comprehensive list of the top residential group homes and programs in the United States. Today, many parents are unaware that a youth group home frequently provides an excellent option for struggling adolescents.
In the past, the term "group home" usually brought to mind a setting, much like a shelter, where individuals with mental health and physical handicaps were cared for. While you can still find youth homes that still operate in this capacity today, there are an increasing number of group homes that offer treatment and therapeutic programs designed specifically for at-risk teenagers.
Quality Group Homes
Mostquality group homes provide a highly structured, positive environment with 24/7 supervision from a trained staff. In addition to individual and group therapy, teens receive academic assistance, instruction on independent living skills, positive social interaction, and encouragement to participate in healthy recreational activities. While they are less restrictive than a therapeutic boarding school or residential treatment center, they maintain a schedule and structure from which struggling adolescents greatly benefit.

Unlike walking into the institution/hospital like setting that is common in residential treatment centers, walking into a group home is essentially like walking into a traditional home, complete with a kitchen, dining room, etc. Privately owned and licensed by the state, they usually have 6-8 residents at the same time, along with 24-hour staff. The warm, caring environment is often ideal for teens struggling with mental health issues. There are numerous quality group homes throughout the United States that can accommodate the needs of troubled teenagers. Thankfully, Therapy Insider can assist parents in finding the one that is just right for their teen's situation.
Group Homes for Troubled Teens
When troubled teens are struggling with substance abuse, mental health, or behavioral issues, finding the best group homes for troubled teens or residential treatment programs can be key to a successful recovery. Therapy Insider is a leading online resource for reliable information, support, and guidance for parents searching for the best options for their struggling adolescents. With a database that includes wilderness therapy camps, therapeutic boarding homes, group homes, and more, we have access to the best group homes for troubled teens in the country.
One of the common questions parents ask involves whether their adolescent will be more successful in a co-ed or single-sex treatment facility. Although every teen is different, there are advantages to both options.
Therapy Insider is a leading mental and behavioral health directory website, giving guidance to parents of at-risk teen boys and girls who are looking for the most suitable therapeutic centers for their teenager child; who may be experiencing anxiety, body image, and/or alcohol dependence problems. Call our skilled family advocate at today!
Other Mental Health Resources for Parents
National Institute of Mental Health (NIMH): The National Institute of Mental Health strives to transform the understanding and treatment of mental illnesses through basic and clinical research, thus paving the way for prevention, change, and even cures. For NIMH to continue fulfilling this public health service in your local area, it must first foster innovative thinking. This will ensure that a full array of novel scientific perspectives is being used as a means of furthering discovery within the evolving science of mental health. By doing so, breakthroughs in science will become breakthroughs for all at-risk teen boys and girls and young adults in your local area, experiencing mental illness. NIMH envisions a world in which mental illness are both prevented and cured.