Find a Local Professional in Your Area!
(click here to scroll)
Schools for Autism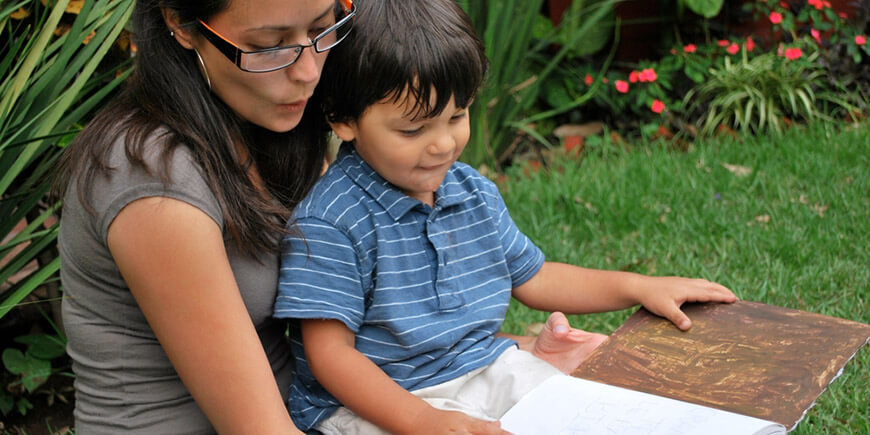 ---
Therapy Insider is a top-notch family advocacy and consulting organization, offering crisis intervention and therapeutic and restorative support through preferred access to the most suitable therapeutic facilities for children; who may be battling autism spectrum, asperger syndrome, and/or other related trials.
---
GRACE COACHING: LEARN TO PARENT BY GRACE
Are you in Crisis? Barely hanging on? If so, you're not alone, and you've come to the right place!
Our Grace Coaches are battle-strong Christians with a strong testimony of God's amazing Grace, having endured and persevered in faith by Grace. Let our Grace Coaches show you Jesus as the only answer! LEARN MORE
"Therefore if anyone is in Christ, he is a new creature; the old things passed away; behold, new things have come." 2 Corinthians 5:17
NEED PRAYER? CALL 435-574-4518
Selecting a school for a child with ASD is a challenging undertaking. Schools for autism (children, pre-teens, teens, etc) are specialized programs that serve a very small niche group. Caring for an autistic child, especially one who is not high-functioning, is a heavy responsibility. Educating a child with autism is a difficult process, requiring special skills and understanding.
The selection of a specialty school for autistic children should be done between the parents and a professional (clinician, therapist, or family advocate). What to look for in a school is very important, and parents don't always know what questions to ask as they search for school programs.
Your Child's Rights
Your special needs child has the right to a free and appropriate education. The Individuals with Disabilities Education Act (which was first enacted in 1975 and revised in 2004), mandates that each state provide all eligible children with a public education that meets their individual needs.
children with Intellectual disabilities, including autism, are entitled to early intervention services and special education. If your child has been diagnosed with a type of autism, the diagnosis is typically enough to gain access to the rights afforded by IDEA.
IDEA specifies that
Also, the IDEA provides states with federal grants to institute early intervention programs; and any kid younger than age three, who has a developmental delay or a physical or mental condition, is eligible to receive early intervention services.
Therapy Insider is a superior mental and behavioral health directory website, committing their direction to the parents of struggling teenagers who are searching for the optimal treatment center for their troubled teen. Our reputatable educational consultants are here to provide support to parents by calling today!
Schools for Kids With Autism
Your selection of schools for the treatment of autism and related issues may be a daunting effort, and the choice you make will have a profound and long-lasting impact on your child and family.
Moreover, the specialty programs for autistic children can be very costly. The good news is, children with ASD can have an excellent academic experience as long as he or she is in the right school, with professional educators, who really know and care about the proper techniques used, as it relates to autism spectrum disorder.
Importance of Staff Quality
The quality of the staff at schools for autism should be thoroughly reviewed. Each staff member should be able to identify a child's learning style, sensory issues and any other pertinent characteristic that will affect how they learn and retain the information presented to them in the classroom.
Exposure to neurotypical children is important for a child with ASD. Watching others with social skills function is an important part of the learning process. The key is learning to identify neurotypical children and help to foster learning techniques that allow for positive social interaction between teachers, students, and their peers.
Student to Teacher Ratio
When it comes to schools for autism, one of the most important factors is the classroom is the student to teacher ratio. In order for an autistic child to succeed, they need individualized help from their teachers when it comes to interpreting nonverbal communication and learning appropriate social behaviors. One on one time with the teacher is extremely important for children who have learning disabilities and autism spectrum disorder.
Unfortunately, there are only a handful of excellent schools serving boys and girls with autism. Depending upon where the child is on the "spectrum" and where you happen to live. Autism Speaks released the results of their first online community survey on the "livability issues for people with autism," which can give parents and families a good idea of optimal places to be for these services.
The good news is that the educational consultants at Therapy Insider have built good relationships with the best schools for children with ASD (including Asperger syndrome). Our mission is to help parents assess their situation, evaluate school options, and then help them through the admissions process. We work with schools that offer scholarships, tuition discounts, and take insurance to help make it more affordable.
Therapy Insider is a superior family advocacy and consulting organization, offering support to parents of at-risk teens who are searching for the most suitable treatment centers for their teenager child; who may be battling asperger syndrome, autism spectrum, and/or other related obstacles. Call our licensed educational consultant at today!