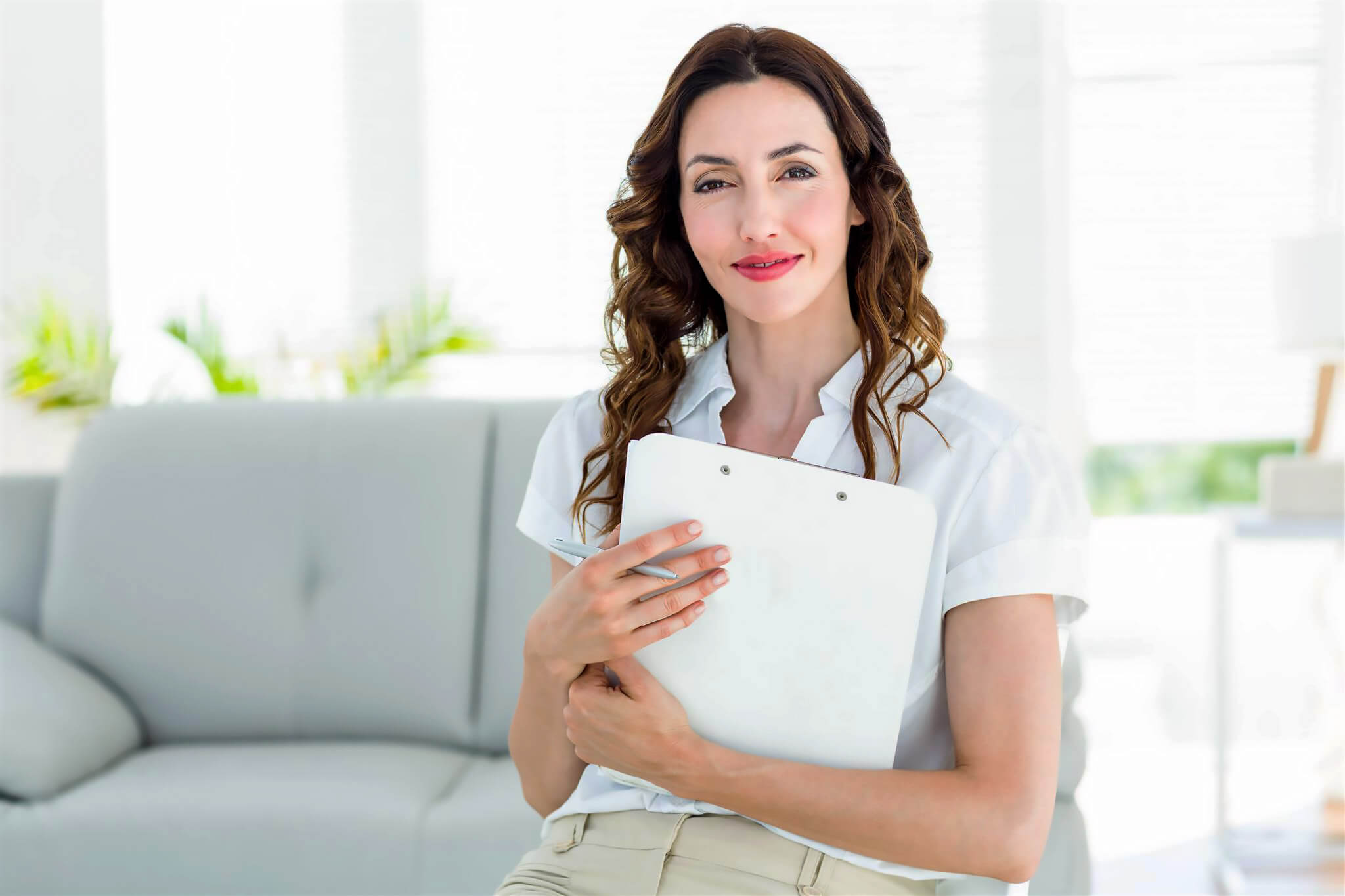 Are you a
Therapist

struggling to get noticed online?


We can help!
Everyday, thousands of people search the Internet,
looking for
a Professional with your skills

.
Our directory listings are found on all the Major Search Engines and will direct these people to your profile where they immediately understand: Who You Are, and How You Can Help.
Don't Wait, Get Listed Today!
Getting started in the Therapy Insider Directory
is as easy as...
Create - Publish - Get Found!
Create Your Profile
Signing up is quick and easy. In just a few easy steps, you will be part of the largest online resource for consumers looking to connect with professionals. Sign up today and get started taking your online marketing to the next level!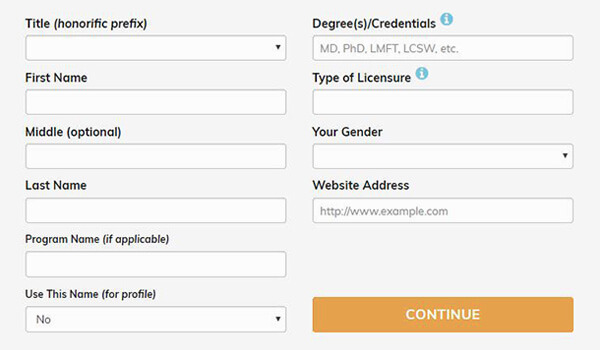 Sign Up Now
Publish Your Profile
As a verified professional, you'll be able to create a profile which includes all of the information that prospective clients need to feel comfortable choosing you. In just a few easy steps, you'll have a professional profile up on the web.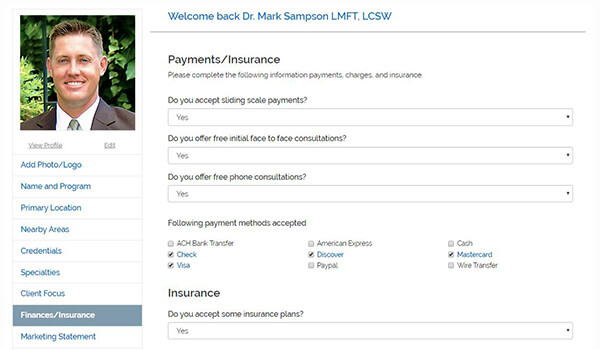 Sign Up Now
Get Found Online!
Once you're satisfied with your profile, we'll take it from there. The automated integration of our directory combined with our internet marketing expertise will make sure your profile gets found in search. No need to do anything else!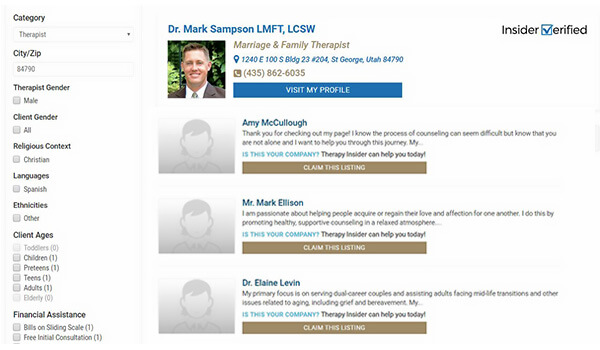 Sign Up Now
Get FRESH NEW LEADS
directly to your inbox DAILY!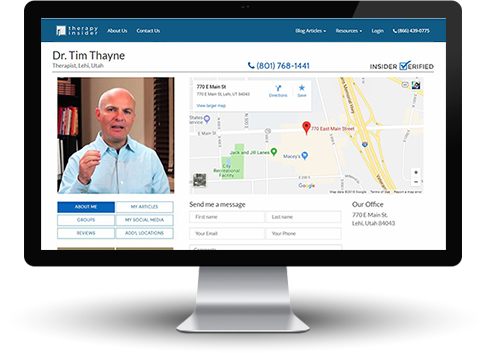 Creating a Great Looking
Profile is Fast and Easy.
Our automated sign up process makes getting started quick and easy. Within minutes your profile is built with professional distinctions and your treatment specialties; which gets instantaneously plugged into our local search database for immediate viewing.
There has never been an easier way to gain maximum online exposure than with our proprietary search directory.
Get Top Search Results for
Your Practice or Program.
Your Therapy Insider listing will be boosted by our proprietary content code for your area of expertise. This means your practice will piggy back on our established traffic, providing instant recognition in designated area codes and cities.
You will quickly see why being a part of our directory is a powerful tool in your online marketing arsenal.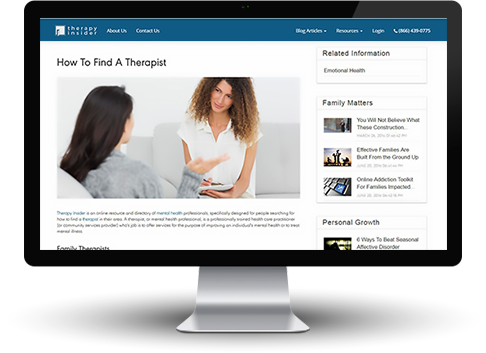 Professional Community with
Referrals From Members.
Take advantage of opportunities to get referrals from trusted partners and collaborate with mental health professionals who are already members of our network. This incredible resource is just another reason our directory service is a perfect fit for your practice.
Take part in our exclusive network with other mental health professionals and counselors like yourself.