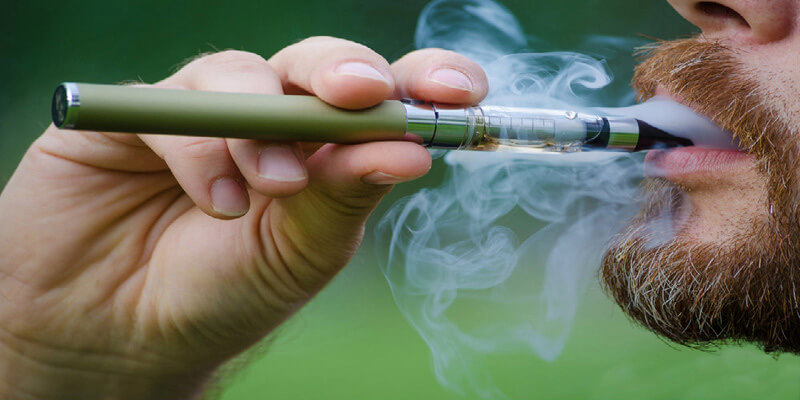 30October
E-Cig Regulations on the Horizon
We have all probably seen them. Electronics cigarettes (E-cigs) are taking the world by storm. Teens are using electronic cigarettes at an alarming rate, and with very little research available, there could be serious health risks associated with using e-cigs.
What is it?
Electronic cigarettes are basically what the name implies. A user buys their own flavored liquid, which comes in both nicotine and non-nicotine varieties. This liquid is then used in the actual electronic cigarette. The actual cigarette can be very different depending on what the user prefers. Some electronic cigarettes closely resemble actual cigarettes, while others resemble something complicated and futuristic. The premise is the same no matter what apparatus you use. The electronic cigarette has a battery powered heating element that heats the liquid to the point of vaporization. This vapor is then inhaled and the flavor and/or nicotine is delivered. Because e-cigs are relatively new, there has not been much research into the potential long term health impacts of using them. On top of that, there is virtually no federal regulation of electronic cigarettes.
Regulations
Recently, the Food and Drug Administration (FDA) has proposed new guidelines that would govern the distribution of electronic cigarettes. These new guidelines that are being reviewed and are open for public comment suggest a few key changes to how electronic cigarettes are sold. For one, all manufacturers of the various liquids that are used as the actual smoking material will be required to register the ingredients used. Manufacturers would also have to comply with placing a warning sticker on all of their products, similar to the warnings that we see on regular cigarette packages today. This is all in an effort to make these products that people are consuming at an incredible rate more safe. There is also a concern that electronic cigarettes might act as a gateway drug, leading to future drug use. The FDA is also planning on funding research into the potential health risks of using e-cigs.