24April
Prince Rogers Nelson Gave Us Recovery and The Way to Live After Tragedy
Prince brought forth honor from his troubled youth, and gave hope to all who have endured childhood abuse.
In the day's since Prince's untimely death, his 1984 song "Purple Rain," has risen to the #1 song on the U.S. and U.K. iTune charts. "Purple Rain" is considered to be a tribute to his dad - written by Prince after a scary incident between the singer and his father in their Minnesota home in 1983.
It is well documented that Prince, as a child and teenager, was abused by both of his parents - but especially his father. Our hope is that this through the second rise of this song, and Prince's life, will bring needed awareness that "hope" that can come out of childhood tragedy.
While the world is still reeling from the death of Prince Rogers Nelson there are many questions about his shocking death that remain. But this much we know... Prince, the multi-platinum-selling music legend who transcended music genres like no one in history, overcame childhood tragedy to become one of the best entertainers who ever lived.
We know that Prince overcame childhood abuse - turning emotional and physical childhood abuse into something positive. It is well-documented that Prince used his childhood experience as inspiration for several of his more famous songs.
"...Never has there been a talent like Prince, nor will we ever see anyone replace him. Prince, in his life, was an inspiration and proof that one can overcome childhood abuse and thrive as an adult..."
Prince used music to deal with adversity - telling his story through words and notes - bringing forth healing and freedom. His childhood abuse and the song "Purple Rain" defined his adult life, but not in a bad way. Prince was able to find a way to discover freedom - freedom from the pain and damage.
Prince Rogers Nelson was an extraordinary talent, thought of as a musical genius by his contemporaries and a rock star by his fans. Prince wrote music and lyrics consistently and fearlessly - breaking down barriers to the end.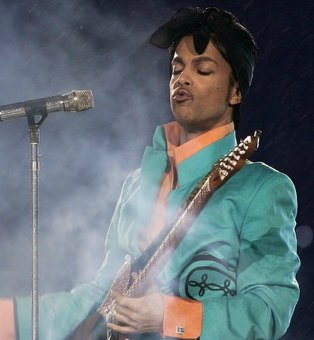 Prince could not be categorized, labeled, or put into a genre. He was his own genre - his uniqueness created by the way he dealt with his childhood experience. Through music Prince brought honor to his troubled youth, and gave hope to all who have also endured childhood abuse.
As stated already, Prince had a pain-filled upbringing. And, "Purple Rain" was one of many songs Prince birthed out of the emotional pain he experienced in his parent's abusive home.
Given Prince's enormous scope of influence his passing brought forth tributes from everywhere. Celebrities from Barack Obama to Frank Ocean to Magic Johnson reflected on the singers passing.
But our hope is that his life will also become a tribute to those who have overcome childhood abuse, an inspiration for those who feel helpless and hopeless. There is life after abuse... the abuse, as in Prince's life, can be the catalyst that transforms a life and leads to fulfilling potential and purpose.
"...The cool thing about Prince is the fact that despite his upbringing he found a way to thrive, succeed, and touch the lives of so many..."
Music critics, musicians, and fans think of Prince as being "beautiful and different," "stylish and sexy," "powerful and inspiring." But above all, Prince, to the world was love. Or maybe more accurately, Prince is love. Prince's life taught the world how to rebound and recover from tragedy and loss through "love". He found remarkable ways to love all people, regardless of their background, race, or status in life.
Prince sang about his personal pain in an emotional song, 'Papa.' The singer was open about his dad kicking him out of the house as a teenager. In Prince's song "Papa," he revealed his past abuse by singing, "Don't abuse children, or else they turn out like me."
The same personal reflection is described in Prince's song, "When Doves Cry". It is a song about his mother and the pain she caused him. But more than the pain was the forgiveness - Prince let go of the pain and through his world of music found ways to heal. He then shared this process with the world and encouraged everyone to do the same.
As a youth, Prince bounced around from house to house after his parents divorced when he was 10. Prince's former tour manager has said: "His mother basically walked away from him, and his father struggled to raise him and threw in the towel … It certainly doesn't add up to a very secure, well-rounded individual."
"...Prince may have appeared to have had it all but in reality he was a man who experienced a lot of tragedy in his life - he found a way to funnel the tragedy in a way that inspired millions..."
The 57-year-old singer's roller coaster childhood was well documented - Prince himself told Larry King once that his father was "a very strict disciplinarian." The most in-depth story of Prince's upbringing is told in the book, Prince: Chaos, Disorder, and Revolution by Jason Draper.
Prince's teenage and early young adult years are also uniquely captured in the movie Purple Rain, starring Prince himself. In Purple Rain, Prince is shown as a talented but troubled frontman of his Minneapolis-based band The Revolution. The movie describes the pain that was behind the song.
To escape his difficult home life where his father was verbally and physically abusive, and his mother was emotionally abusive, Prince spent his days rehearsing and his nights performing at the First Avenue nightclub. In the movie inspired by a true story, Prince, and his band struggles to make it - encountering ups and downs - caused by Prince's dysfunctional childhood.
On one particular night, the same night his girl friend and fellow band member abandoned him, Prince returns home to find the house a total mess and his mother gone. When he goes to the basement, he finds his father, who had been lurking in wait - with a loaded handgun. His father then shoots himself in the head.
Not long after this incident involving his father's attempt at suicide, Prince announces that he will be playing a song dedicated to his father. The song was "Purple Rain".
"...The crowd at First Avenue, to the surprise of Prince, is thrilled by his new song. Prince won an Oscar for Original Song Score, "Purple Rain..."
"Purple Rain" went on to become the title track from the 1984 album of the same name. The song is a unique combination of rock, pop, gospel, and orchestral music. It reached number 2 in the U/S. for two weeks, and is considered to be one of Prince's signature songs. It was certified "Gold" by the Recording Industry Association of America, selling over 1 million units. Rolling Stone ranked "Purple Rain" #143 on their list of the 500 Greatest Songs of All Time.
There are some many stories of the man, Prince - helping others, giving to others... his life was a message of hope, love, forgiveness, recovery, and restoration.
Watch this timeless video of Prince, Tom Petty, Steve Winwood and Jeff Lynne with Prince leading a guitar solo - "While My Guitar Gently Weeps" at the Rock and Roll Hall of Fame in 2004.