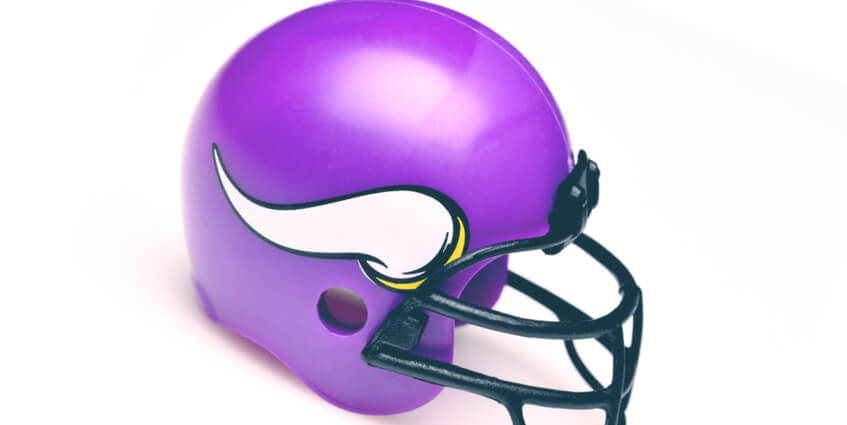 13November
NFL Defensive End Everson Griffen Opens Up about Mental Health Issues
Vikings Pro Bowl Defensive End Opens Up About His Mental Health
---
Vikings defensive end, Everson Griffen, has rejoined the team after taking five weeks off for 'Non-Football Related Injury' after suffering a mental breakdown where he had been "explosive, screaming and yelling" at the team faculty and coaches.
Subsequent 'Incidents'
According to Les Pico, The Minnesota Vikings executive director of player development, Everson had been struggling for weeks leading up to the incident - after which, Griffen was told via a letter sent to his agent that he would not be allowed to back with the team until he checked himself in for a mental health evaluation.
In another incident shortly afterward, authorities were again called, but this time the authorities were sent to Hotel Ivy, were Griffen was staying at the time. According to the incident report, the authorities were called after Griffen was seen openly threatening hotel staff that he would 'shoot someone' [sic] unless they opened his room.
While he was not officially banned from the team's facility, following his mental breakdown at the Hotel Ivy, Griffen and the team mutually agreed that it would be in everyone's best interest if he took some time off to focus on getting himself necessary mental health treatment.
Bouncing Back After Mental Health Treatment
Shortly after his return to the Vikings, Griffen took the podium to address the press on his off-the-field, mental health-related issues. While he did not give specifics about his particular diagnosis, the Viking's star defensive end reassured his teammates and fans that he took his five-week absence to "discover the man he was outside of football."
During his news conference, Griffen also used his public platform to give advice to those facing their own mental health issues.
"If you are, you know, you need to ask for help," Griffen said in a news conference. "You need to go out there and find a good support team and do the right things to be able to take care of yourself. That's what it's all about. Take care of yourself and take care of your actions and doing the right things."
Griffen is Only One Of Several Top NFL Players to Address his Mental Health-Related Issues
While Griffen's recent issues with mental illness have gone viral, he is far from the only NFL player to have publicly suffered from a mental health disorder. NFL stars such as former Kansas City running back, Jamal Charles, retired running back, Arian Foster, and newly signed Saints wide receiver, Brandon Marshall, secretly struggled with their own off-the-field, debilitating mental health issues before publically coming out and using their wide reaching-platform to spread awareness about their personal struggles with mental illness.
In terms of returning to an optimal state of mental health, Everson Griffen has these players' personal tribulations to learn and grow from. In fact, by following in their brave footsteps, Griffen not only has the opportunity to overcome his mental health-adversities, but rather, and if he so chooses, he can use his experience to become a public advocate and role model for the tens of millions of young Americans who also suffer from mental illness.
For example, star NFL players like Brandon Marshall have been particularly candid about their mental illness and have since gone on to use their platform to spread awareness about mental illness, as well as the importance of seeking mental health treatment for their severe, potentially life-threatening mental illness.
Brandon Marshall, Star Wide Receiver, Is Leading the NFL's Charge in Eradicating The Stigma Surrounding Mental Illness
Marshall, in particular, has been uncommonly vocal about his mental illness, borderline personality disorder. In numerous interviews, Marshall has and continues to give advice to those suffering from the day-to-day challenges of mental illness.
In almost every one of these illuminating sit-downs with reporters and journalists, Brandon Marshall repeatedly states that his new purpose in life is to continue "fighting the stigma of mental illness" as well as the promise of continuing to use his platform to spread awareness about "the importance to seek out psychiatric care when suffering from a mental health disorder."
Sitting down with the magazine/media outlet, Essense, Brandon opened up about his mental health:
"After a couple years of volatile behavior, I found myself at Mclean Hospital (near Boston), where I was diagnosed with borderline personality disorder, I didn't have the skill set or tools a healthy person would have to self-regulate when something was off."
In another rather bravely open discussion with the media outlet, Talkspace, Brandon had this to say about his personal struggles with the stigma surrounding his mental health-related issues:
"Before my diagnosis, if you were to ask me what mental health meant, I would have said it's mental toughness. I was on the other end of the spectrum at the time, where I thought the right way to handle issues was to keep them in, to mask them, to never show your weaknesses. But in reality, the way you get healthy is to open up and be vulnerable to others and yourself. So I finally realized I was doing it all backwards."
Marshall's final piece of advice for mentally ill people like Everson Griffen?
"You are not your diagnosis."
As a person who struggles with his own mental health-related issues, I'd say those are wise words to live by.