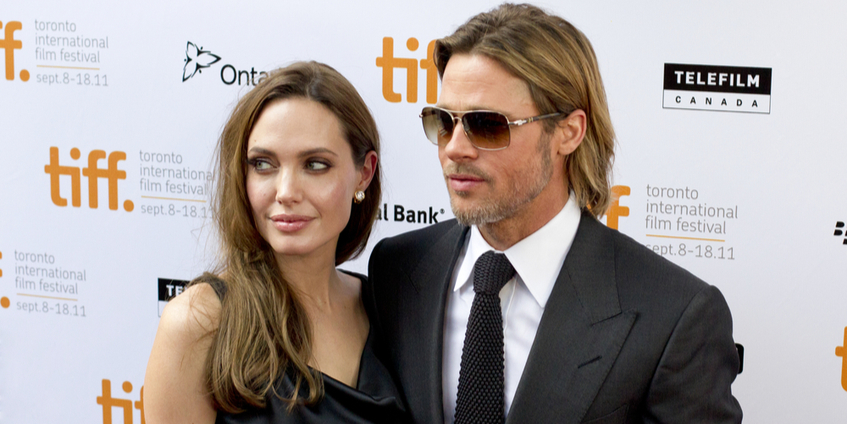 22May
10 World Famous Celebrities You Didn't Know Suffered From Depression and Anxiety
10 Celebrities You Didn't Know Suffered From Depression and Anxiety
Whether you like it or not, the personal lives and struggles of celebs have an enormous impact on the rest of us - especially when it comes to health-related issues.
For proof of this, one need look no further than the months following Robin William's shocking and untimely death where suicide rates rose by an astounding 10%.
Or when a substantial increase of women, considered to be at high risk of developing breast cancer, underwent a preventative double mastectomy after Angelina Jolie, who had a 90% chance of getting breast cancer (her mother died of breast cancer), bravely decided to go through with the surgery.
Clearly, as a nation, we have a proclivity to put celebrities on a pedestal. For better or worse we aspire to be them and many of us live by their example.
Leading by Example: Overcoming Depression
While this level of admiration may be abnormal, there are times when those of us who struggle with mental health-related issues become inspired by A-listers who happen to personally, and successfully, triumph over the same issues we, ourselves, endure each day.
The following is a list (gathered from various sources) of celebrities who suffer from depression. The following celebs were brave enough to share their stories of despair so that we might be reminded that we're not alone, there is hope, and even the most gripping mental agony isn't permanent.
1. Kristen Bell
She is an American singer and actress who is known for her roles on TV's Veronica Mars and in films such as Couples Retreat, Forgetting Sarah Marshall, and Get Him to the Greek. However, it was her latest role on NBC's, The Good Place that has catapulted the actress to the stratosphere of A-list celeb-status. Even with the recent role that has her acting alongside TV legend, Ted Danson, Bell remains in treatment for her diagnosed anxiety and depression.
In an interview on YouTube's Off-Camera Show, she told Sam Jones that she takes medication for anxiety and depression.
Bell is just one of many celebrity-examples of how a person can live with and fully manage their ongoing bout of depression.
2. Jim Carrey
Comedian and actor Jim Carrey is no stranger to hardship. The Dumb and Dumber star opened up about his fight with depression and, more importantly, his victory over the life-threatening disease, "At this point, I don't have depression. There is not an experience of depression. I had that for years, but now, when the rain comes, it rains, but it doesn't stay. It doesn't stay long enough to immerse me and drown me anymore."
His advice for those who are afflicted by the pains of depression: don't be duped by your own ego.
"The truth of the matter is that there is no you, so you can never define you and that the dissatisfaction of all of it is leading to the one realization that there is no I," he said.
3.Brad Pitt
While it may be quite surprising to hear Brad Pitt - at the peak of his fame during the 90's - like struggled with severe, self-loathing induced depression.
The two-time recipient of People Magazine's coveted sexiest man alive got candid about his depression, "I got really sick of myself… I was hiding out from the celebrity thing; I was smoking way too much dope; I was sitting on the couch and just turning into a doughnut. I got to: 'What's the point? I know better than this.'"
What ultimately turned him around was a strong sense of perspective and altruism: a trip to Casablanca where he saw "poverty to an extreme I had never witnessed before… It stuck with me." He also reached out to people who would help—starting with Bono and the charity work he was doing.
4. Johnny Depp
Johnny has had a rough couple of years. Recently he sat with Rolling Stone magazine to discuss his struggles including a tumultuous split with actress Amanda Heard, losing nearly $600 million fortune, and other events that led to the actor's suicidal ideation:
'I was as low as I believe I could have gotten. 'The next step was, "You're going to arrive somewhere with your eyes open and you're going to leave there with your eyes closed." I couldn't take the pain every day.'
Fortunately, Depp has prevailed and is currently awaiting the release of his newest film, The Professor.
5. Eminem
Rapper Eminem has a long history of mental health and addiction issues—you may be able to tell from his album titles. Recovery, Relapse and the like. For example, as he detailed to The Guardian when he had writer's block, "I was already depressed and with the drugs, it just became a vicious cycle of depression."
He also has OCD, as he told Rolling Stone: "[My OCD is] self-diagnosed. I could cop out and say it's from music, but it's not that. Once I got sober, I started noticing shit about myself. Like, if I ran on the treadmill, if I had it in my mind that I needed to burn 500 calories, I hit that exact number."
Since the lowest points of his depression and addiction, the Grammy award-winning artist has remained sober for over a decade.
6. Chris Evans
The world-renowned star of Captain America and Avengers fame says that the pressure of living up to such a beloved comic book hero gave him tremendous anxiety and subsequent depression.
In fact, Evans initially turned down the role of Captain America out of fear of failure. "I asked every human being in my life what they thought," he said, "and they said I should do the movie, and then I went to therapy."
Any fans of the billion-dollar franchise can count their blessings that Evans listened to his friends and received the help he needed - being the first Avenger, the franchise might not even have been possible without his contribution!
7. Owen Wilson
Hilarity on-screen doesn't necessarily mean all's peachy. Owen Wilson attempted suicide way back in 2007—resulting in much-unwanted publicity. Many wondered why. A friend of his answered succinctly: "It would be irresponsible to say it was any single thing. People are complicated. Owen is no different."
Truer words. These days, Wilson is tight-lipped about his mental health and depression—even walking out of interviews if he thinks a journalist might ask him about it. He did say, though, that if he ever wrote another script, "it would be something more personal to me."
While he might not be as candid as other celebs on this list, his apparent victory over his fight with depression is nonetheless an inspiring story that should give hope to his millions of fans - especially those who battle depression, themselves.
8. Jon Hamm
He is an American actor best known for playing advertising executive Don Draper for Mad Men, an AMC television drama series.
In an interview with the InStyle, the actor told the magazine how therapy has helped him through a number of mental health issues including alcohol addiction, depression, and grief.
9. Angelina Jolie
Angelina Jolie rarely cracks a smile on the red carpet and for a while, Jolie felt she had little to smile about. The U.N. Goodwill Global Ambassador battled with depression in her teens and early 20's. When Jolie's mother, actress Marcheline Bertrand, passed away in 2007, the Tomb Raider star once again fell into a dark period.
Jolie agreed to star in the movie Wanted as a means of coping with the depression. "My mother had just passed away, and I wanted to do something physical to get it out of my head for a while," she said in July 2008. "I felt I was going into a very dark place, and I wasn't capable of getting up in the morning, so I signed up for something that would force me to be active."
10. Ryan Reynolds
There's always a wink with Deadpool, but not necessarily the actor who portrays him. "I have anxiety, I've always had anxiety," he told The New York Times. "Both in the lighthearted 'I'm anxious about this' kind of thing, and I've been to the depths of the darker end of the spectrum, which is not fun."
Luckily for us, all, the Deadpool and Pokemon actor got the help he needed and consequently, resurrected his career in the process.