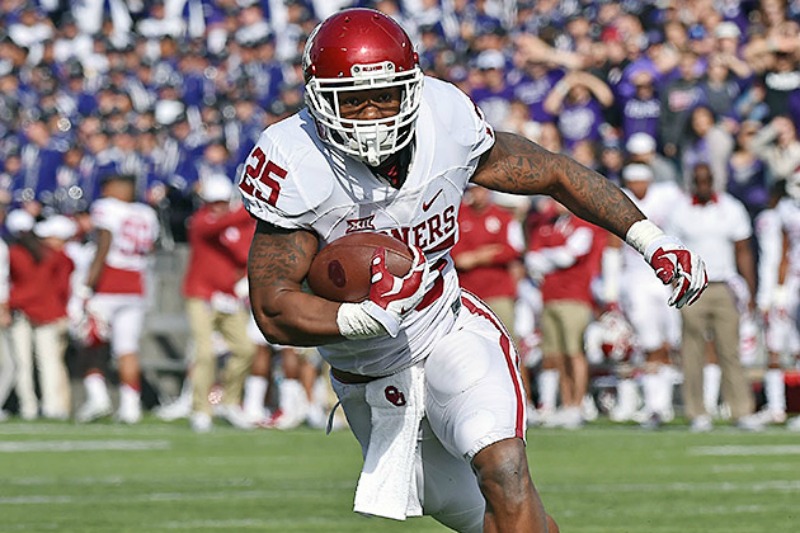 10April
Violence in NFL and College Football: The Case of NFL Prospect Joe Mixon
---
In its upcoming draft, the NFL will once again be forced to show where it stands on violence from its athletes. Joe Mixon, arguably the most talented running back in the upcoming 2017 draft class may very well go undrafted due to a violent assault conviction on a woman in 2014.
---
Despite the fact that Joe Mixon has done all that has been asked of him and served every punishment that was meted out following his conviction for assaulting a woman, the NFL did not even extend him an invitation to the combine.
When judging Joe Mixon solely based on his talent, analysts will tell you he is a top 5 player and a top ten pick in this draft. Be that as it may, in the eyes NFL - as well as its fans - his violent act can't be disregarded.
Mr. Mixon's off-field issues present a unique subject of debate this year and furthermore, demonstrates how important it is to act on emotional intelligence rather than compulsive anger.
Lastly, this situation begs two important questions: are athletic programs, both collegiate and professional doing enough to help prevent these situations? Or are they simply reacting to them as they come?
The Negative Effect of Violent NFL Role Models on Troubled Teens
The professional athlete can be such a polarizing figure in the eyes of children who view these individuals as heroes. These athletes are living out the dreams of impressionable youth who look to them as their role models. And, like it or not, their behaviors outside of sports will affect them.
In any case, it's crucial for parents to teach their children how to identify the traits and behaviors they should model their own after, as well as negative behaviors they ought to condemn.
The level of hard work and discipline necessary for a young athlete to ascend to the professional level is astounding, yet many of these athletes are unable to handle their negative emotions, like anger. It seems that there has been a rise in violence from professional athletes to both their loved ones and others and it is worth noting.
Maybe these activities have always been there and simply not all over the news, but it seems in recent years it is happening more often and with premier NFL players nonetheless.
Teaching Young Athletes Emotional Intelligence is the First Step
It is essential that we as a society stop perpetuating this cycle of leaving high-profile athletes without the tools to handle their emotions. As with any such problem, we must attack it head on, starting with these athletes at a high school level.
So What is The First Step?
Teaching young men and women anger management techniques, such as (but not limited to); the five-second rule, consequential thinking, and emotional intelligence.
In doing so, we teach young people how to identify complex emotions. But more importantly, we show them the benefits of consequential thinking vs. reactionary behaviors. There is a plethora of information available to parents and coaches that can assist you in teaching anger management coping mechanisms.
Is Enough Being Done to Address Violent Crime in The NFL?
This case of Joe Mixon is not an isolated incident; Adrian Peterson, Ray Rice, and Aaron Hernandez are just a few premier NFL athletes who recently have come under scrutiny for their alleged involvement in violent crimes that range from domestic violence to murder.
From the outside looking in, it seems as though Roger Goodell - commissioner of the NFL, whose responsibilities include dispensing disciplinary actions to NFL athletes who break the law - has attempted to take a hard stance against violent crime, even when the courts have not.
Despite this, the problems have continued, which begs the question: is there a better way to approach players to prevent these things from happening? Are we providing young athletes with the tools necessary to excel in life outside the world of sports? And lastly, what effect do these behaviors have on the children who look up to these athletes?
With Each of these athletes, a judgment has been levied, either through the NFL, the justice system, or both.
Does Joe Mixon Deserve a Second Chance?
While we cannot ever condone his actions, we should ask ourselves: does Joe Mixon, a marvelous, albeit, an emotionally unstable athlete who acted so heinously, deserve a second chance?
While many say no, others would argue that a young man such as Mixon - who has legally done all that's required of him, as well as complied with all NCAA-regulated disciplinary requirements - deserves a second chance.
While we may never come to an agreement, perhaps by continuing to ask questions, we will gradually find answers.
Are we, the American people, a society that can allow a person to redeem themselves without tolerating their actions?
Or will we continue to damn the person, as well as, their past behaviors?