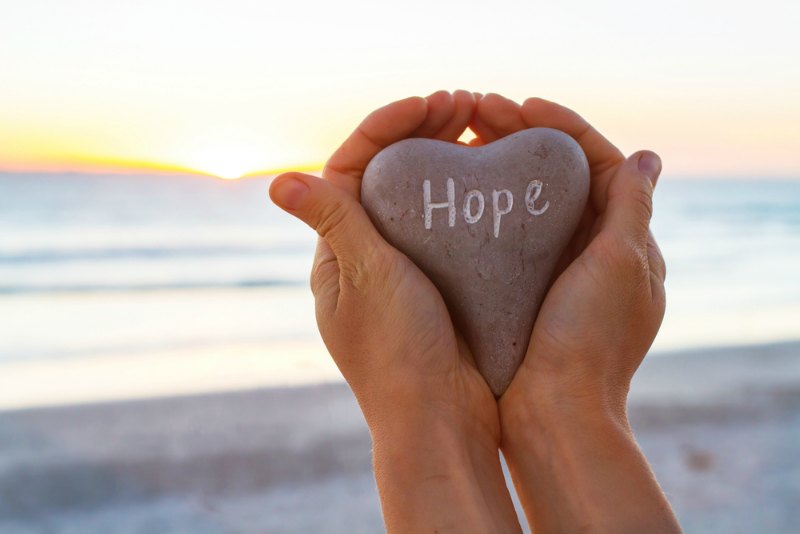 08April
The Counseling Connoisseur: The Contour of Hope in Trauma
Hope Always Remains
"Nothing is hopeless; we must hope for everything."― Euripides Recently I was invited to provide an afternoon keynote at a conference examining community trauma and human violence. The morning keynote speaker, Reverend Matt Crebbin, gave a compelling presentation about his congregation's role in helping Newtown, Connecticut rise from the violence that devastated Sandy Hook Elementary School and the surrounding community on December 14, 2012.
In his speech, Crebbin discussed the reality of the pain and suffering resulting from the fatal shooting of 20 elementary school-aged children* and noted that the scars would forever run deep as Newtown attempts to create a "new normal." The keynote ended with his personal call to advocacy aimed at ending the cycle of gun violence. The conference was held just two weeks after the Parkland High School shooting.
(*The Dec. 14, 2012, shooting at Sandy Hook Elementary School left six adults and 20 children dead, as well as the 20-year-old shooter, who took his own life. His mother was killed earlier that day in her Newtown home.)
Later that day, I presented a summary of vicarious and secondary trauma, moral distress and introduced a nature-informed resiliency model of care for caregivers. How do we, as counselors, take care of ourselves amid such tragedy and pain? How do we hold the space for devastation and not become prey to its effects? How can we use this space for healing?
Although the session was well-received, I found my words lacking substance and weight — a thin veneer of comfort in the face of the morning's recounting of despair. There are no answers that can return these children to their families; no words that can mend the broken hearts or rebuild the shattered dreams of these communities. I wondered, if, as a grieving counselor-client once proclaimed to me, we are all frauds.
The conference ended with a panel discussion I took part in. As I perched in my seat next to Rev. Crebbin, microphone in hand, the moderator asked me, "What about hope?" I sat baffled for a moment as I searched for a few bits of wisdom to impart. After all, I imbue my graduate students with the title of Ambassadors of Hope because we hold the space for hope to ignite within our clients. I muttered a few briefs, albeit flimsy, answers and concluded. However, the question lingered long after the panel had ended: "What about hope?"
The original post The Counseling Connoisseur: The contour of hope in trauma appeared first on Counseling Today on March 30th, 2018
To read the full article, click here.
To continue reading Page 2 of this article, click on button below.
page 1
view page 2