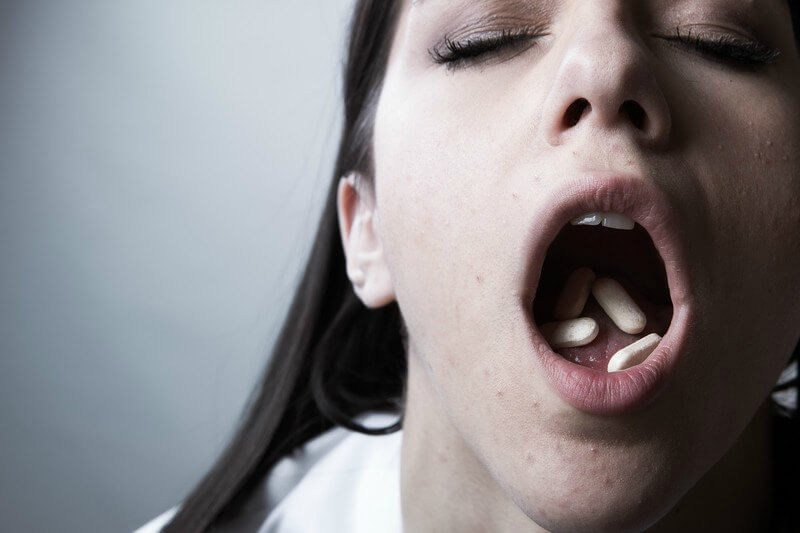 21May
Is Congress Finally Doing Their Job to Fight Opioid Abuse?
House GOP surprises everyone with Presser on Opioid Addiction
If the messaging used last week is any indication, the country might just get what it needs out of our elected officials in D.C., finally. And, there was no mention of Donald Trump!
Nearly every 12 minutes, someone in the U.S. dies of a drug overdose. Normal people, not just the typical druggie, abuse opioid-based prescription painkillers, as well as Heroin. There is an epidemic, and everyone is suffering - not just the opioid addict. No one is immune, as this ugly addiction is destroying everyone in its path - everyone is affected, regardless of their socioeconomic status, age, or gender.
Shouldn't we expect our government to attack and solve major problems like the Opioid addiction? This epidemic is destroying thousands of lives every day. Shouldn't our elected officials be responding the will and need of the people they represent? What has to happen before they take charge and do their job? Perhaps now is the time, and it's better late than never.
"Opioid addiction is driving an overdose epidemic, with 18,893 overdose deaths related to prescription pain relievers, and 10,574 overdose deaths related to heroin in 2014." 1
House GOP Surprises with Press Conference on Opioids Instead of Donald Trump
Original article posted on HuffPost.com Politics by Robert D. Ashford on May 18th, 2016.
Robert Ashford is a certified Peer Recovery Support Specialist and an advocate for all individuals seeking long-term recovery. Currently, Robert serves as a consultant to the Hazelden Betty Ford Foundation Institute for Recovery Advocacy.
Early Wednesday morning, House Leadership along with individuals in long-term recovery held a press conference on the Opioid Crisis plaguing a majority of the United States.
While media expected the conference to be on issues such as the presumptive nominee Donald Trump, GOP leaders surprised many by instead talking about the need for comprehensive solutions towards substance use disorders and accidental drug poisoning deaths.
Chairman Fred Upton (R-MI), in a rare dose of authenticity, spoke directly to the issues his constituents face on a daily basis, "Nearly every 12 minutes, someone in the U.S. dies of a drug overdose.
People in communities across America are abusing both prescription painkillers and heroin. It is an epidemic. No one is immune; it is a sad reality that is playing out across the country, including in my own district in Southwest Michigan."
The press conference comes on the tails of a recent breakthrough in the House, as companion legislation to the Senate's Comprehensive Addiction and Recovery Act, had recovery support services and funding reinserted into the proposed legislation.
Speaker Paul Ryan spoke to the differences in the legislation, stating that "we will soon be in a conference with the Senate, and we will have a bill on the President's desk fast".
"In 2012, 259 million prescriptions were written for opioids, which is more than enough to give every American adult their own bottle of pills." 1
While the media skewed the Q&A portion of the press conference towards inquiring about the House GOP leadership's views on Donald Trump, it could not detract from the importance of today's event.
In a time of turmoil for our political system, the ability for the two-party system to find common ground and work towards comprehensive bi-partisan solutions is paramount. Regardless of the election cycle being in full swing, thousands of individuals and just as many families are being torn apart by substance use disorders.
The Hill will be partaking in deliberations and conferences over the next two days on legislation that is geared towards tackling the opioid epidemic in this country, and the press conference this morning is but the kick-off of what is sure to come.
If the messaging used this morning is any indication, the country might just get what it needs out of our elected officials in D.C., and that is how government should work - responding the wills and needs of the individuals around the country.
"Four in five new heroin users started out misusing prescription painkillers. As a consequence,the rate of heroin overdose deaths nearly quadrupled from 2000 to 2013." 1
1 - ASAM 0 American Society of Addiction Medicine - Opioid Addiction 2016 Facts and Figures.
House Republican Leadership Press Conference - Combatting Opioids
Read more: Addiction, Gop, Senate, Republicans, Recovery, Policy, Politics News
More about TherapyInsider.com - We are a passionate community of storytellers and teachers, every day conquerors and trained professionals, all committed to helping families find the answers they are so desperately searching for. Our desire is to create an online gathering place, where people seeking help, and those offering solutions, can come together in an honest and transparent conversation—the kind of conversation that we believe can rekindle relationships, restore confidences and reform lives.
Minnesota Community Roundtable About the Opioid Abuse Epidemic
U.S. Sen. Amy Klobuchar, White House Office of National Drug Control Policy Director Michael Botticelli, and Hazelden Betty Ford Foundation CEO Mark Mishek were among the leaders who discussed solutions to the heroin and prescription opioid crisis at a community roundtable and press conference held May 13, 2016, at Hazelden in Plymouth, Minn.