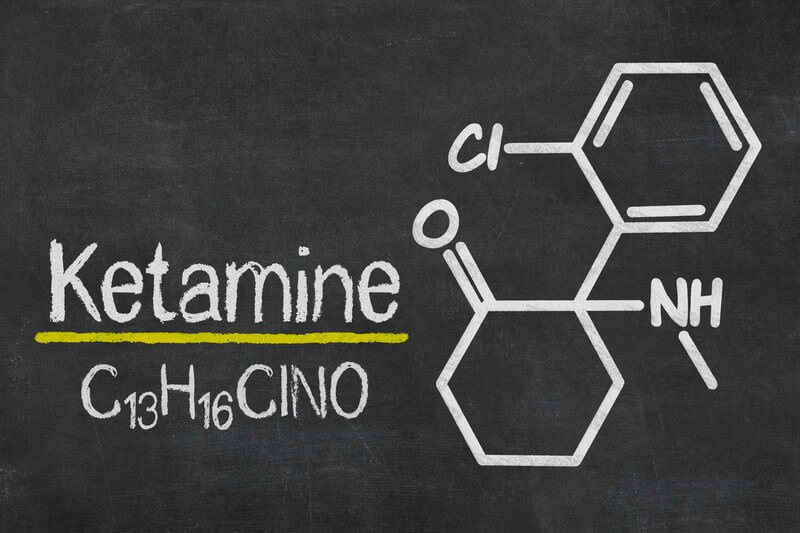 21May
Ketamine: Party Drug Used as a Successful Treatment Option for Depression?
Ketamine, a synthetic analogue of PCP, has recently taken the spotlight as a novel, fast-acting antidepressant. Really?
Ketamine, a dangerous party drug is now viewed as a miracle treatment for relentless depression. However, experts say that more research needs to occur on the usage of ketamine as an antidepressant before we know it's full value. This is somewhat scary and also hard to fathom.
Ketamine, popularly known as the psychedelic club drug Special K, has been around since the early 1960s. It is also a primary anesthetic drug used in emergency rooms, burn centers, and veterinary hospitals (for animals). Unfortunately, Ketamine is also well as an ill-famed "date-rape drug", used by rapists to quickly numb and render victims utterly defenseless.
Starting in 2006, numerous studies have been done using Ketamine in the treatment of severe depression, for people resistant to traditional antidepressants. The American Psychiatric Association is now behind Ketamine, having formed a ketamine task force. It looks like Ketamine may become a drug used for treatment-resistant depression.
"Experts are calling it the most significant advance in mental health in more than half a century. They point to studies showing Ketamine not only produces a rapid and robust antidepressant effect; it also puts a quick end to suicidal thinking."
Ketamine is reported to work almost immediately, whereas traditional antidepressants and mood stabilizers, by comparison, can take weeks or months to work.
"This is the next big thing in psychiatry," says L. Alison McInnes, a San Francisco psychiatrist who over the past year has used Ketamine to treat 58 severely depressed patients. Long-term success rate of 60 percent has persuaded Kaiser Permanente to expand Ketamine treatment to two other clinics."
From Drug of Abuse to a Glimpse into Depression
The original article was posted on ScienceDaily.com by the American Association of Pharmaceutical Scientists (AAPS) on May 18th, 2016
Date: May 18, 2016
Source: American Association of Pharmaceutical Scientists (AAPS)
Summary: Ketamine, a synthetic analogue of PCP, has recently taken the spotlight as a novel, fast-acting antidepressant. However, experts say that more research on usage of ketamine as an antidepressant is needed.
Advancing the understanding and treatment of psychiatric disorders is a principal goal of neuroscientists. As mental disorders are the leading cause of disabilities worldwide, it is concerning that there are few effective therapeutics on the market due to the lack of knowledge regarding pathophysiology.
In particular, the main treatment for major depressive disorders are antidepressants, which target the monoaminergic system and include selective serotonin reuptake inhibitors (SSRIs). However, these drugs take six weeks on average before symptom relief and many individuals are unaffected by them.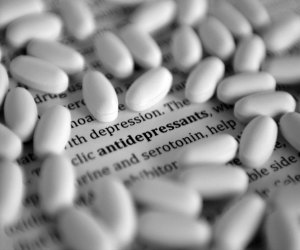 Ketamine, a synthetic analogue of PCP, has recently taken the spotlight as a novel, fast-acting antidepressant. The benefits of ketamine include a one-time, low-dose IV infusion, where symptoms are alleviated within hours and which lasts for up to two weeks in patients with depression.
Even more compelling is that this regimen affects patients with treatment-resistant depression, meaning those who do not respond to current antidepressants.
These effects are especially important in helping individuals with depression who may be experiencing suicidal ideation because of ketamine's fast-acting nature and it is the only treatment effective for treatment-resistant patients.
However, there are many downsides to the use of ketamine as an antidepressant, especially with long-term or repeated use. For example, ketamine is an illicit drug with high abuse potential, commonly known as the party drug "Special K." Therefore, close clinical monitoring of the use of this drug is necessary.
"In regards to neuroscience research in the past decade, it has been demonstrated that chronic, low-dose ketamine has been used to study learning and memory deficits in a rodent model of schizophrenia."
The biochemical data from these animals reveal a change in a specific type of neuron in the brain that is important for network activity underlying normal cognitive functioning. This begs the question: Can ketamine work as an antidepressant without producing cognitive deficits associated long-term use?
In order to address this question, we need to understand the molecular mechanisms that ketamine is utilizing to produce these beneficial antidepressant effects. Although researchers do not know exactly how ketamine works, we know that it is in a different way than current antidepressants on the market.
There is no clear answer yet, but researchers have produced some promising results. Using ketamine to deepen our understanding of depression will advance the field of neuroscience and ultimately lead to a more effective treatment for the disorder.
"A growing number of academic medical centers, including Yale University, the University of California at San Diego, the Mayo Clinic and the Cleveland Clinic, have begun offering Ketamine treatments off-label for severe depression, as has Kaiser Permanente in Northern California."
Learn more about this research at the 2016 AAPS National Biotechnology Conference:
Story Source: The above post is reprinted from materials provided by American Association of Pharmaceutical Scientists (AAPS). Note: Materials may be edited for content and length.
American Association of Pharmaceutical Scientists (AAPS). "From drug of abuse to a glimpse into depression."
Related Articles:
Intranasal Drug Delivery in Neuropsychiatry: Ketamine for Refractory Depression
Onetime party drug hailed as miracle for treating severe depression
Woman Shares Her Experience Undergoing Ketamine Injections for Depression
More about TherapyInsider.com - TherapyInsider is a powerful resource for families of teens or young adults struggling to meet the complex challenges of our day. We know the pain and frustration that can accompany the care of a loved one struggling with mental, emotional, or developmental vulnerabilities, and it is our goal to provide an atmosphere where the wisdom of many can help to secure hope for the one.
Rapid Relief from Treatment Resistant Depression with Oral Ketamine
Ketamine a Quick Fix for Depression Medical Course