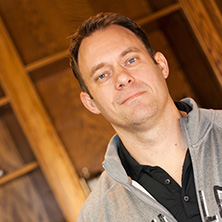 Curtis Reed
---
The Marketing Insider - Curtis Reed
Who are the top Marketing Gurus in the mental health world? Curtis Reed is definitely one of them. Curtis Reed has been producing incredible marketing results for his mental health clients, and this is not in doubt. Now, Curtis has a vision to help as many practitioners as possible tap into the noble purposes of marketing with the hope that more struggling people will find the help they need and deserve.
How is Curtis going to accomplish his vision? He's found an effective way to blend authenticity, empathy, understanding, and sensitivity into a marketing theory - and he wants to teach you how it's done. Curtis' secret sauce for marketing is to teach practitioners and programs how to be "naturally therapeutic" in their marketing message. He really "gets" the mental health market, and has helped transform many struggling mental health businesses into thriving ones. He wants your practice to be next.
"For many mental health professionals its tough to discern the mediocre marketers from the cream of the crop, but there are a handful who stand out and Curtis Reed is one of them." Dr. Darlene Braden
Curtis and his team have dominated the digital marketing world in the mental health industry for the last 5 years. His entrepreneurial spirit, combined with his listening skills have uniquely qualified him to earn approval from therapists, psychologist, substance abuse counselors, and many other mental health professionals.
Back in 2003, Curtis Reed began his marketing career by helping business owners use marketing to grow their businesses. By 2011, Curtis had found his niche and was primarily working with behavioral and mental health clients. His extraordinary gift for mental health marketing was uncovered in the behavioral health space. Curtis began to be referred to as the marketing "guru," "ninja," and "master" by his mental health clients.
In January 2016 Curtis' vision and mission shifted slightly. It got a lot bigger. Curtis' new cause is to coach and mentor hundreds, if not thousands of mental health practitioners and programs. His heart motive is to help as many practitioners and professionals as possible to build their practice or program so they can reach more people looking for mental health help.
"Marketing is challenging. Marketing is also stressful and frustating. Moreover, it's competitive, which is often contrary to mental health professionals. But by reframing the purpose of marketing to become aligned with therapeutic theory, it can be liberating and uplifting." Curtis Reed
Curtis' believes that mental health practitioners can be very competitive and build strong businesses, but only by building networks of cooperation, respect, and mutual success. Curtis has proven that mental health professionals can succeed and be competitive while building up their colleagues and other programs that also do good work.
"Curtis believes strongly in the concept of abundance, and when sharing this belief his clients can experience great success."
Curtis has taken the reins at Therapy Insider, taking on the important role of "Marketing Insider." Curtis' looks forward to sharing his knowledge and experience through his daily feed "mental health marketing tips of the day". Our hope is that you take advantage of his wealth of knowledge.
Curtis Reed's marketing tips are proven, and we believe they can help any practitioner or program achieve better results, while saving them both time and money. We recommend that you opt-in to receive Curtis' daily tips.
Sign Up to receive the "Marketing Insider" and get the Curtis's Mental Health Marketing Tips Daily
More on Curtis Reed - Therapy Insider's Mental Health Marketing Coach
Quotes recorded over the years as Curtis taught Mental Health practitioners to market naturally...
"The aim of mental health marketing is to know and understand your clients so well that your explanation of your services resonates deeply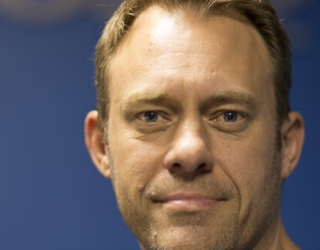 within their heart and therefore you never have to sell anything." Curtis Reed
"The aim of mental health marketing is to make advertising and selling unnecessary. If you do your marketing right, you never sell anything." Curtis Reed
"Mental Health Marketing requires two things. Empathy and Innovation. Empathy and innovation produce the best mental health marketing results; Together, these two concepts build trust, understanding, and distinguishes your mental health practice from the rest." Curtis Reed
"Effective Mental Health Marketing is based on a conversation. Share what you know and start the conversation, and keep sharing. Your goal is to help prospective clients come to know you, like you, and trust you. This becomes possible in the conversation." Curtis Reed
"Instead of one-way intrusion, effective mental health marketing is about conversations where you share useful information at the right moment to the right person, right when they need it the most." Curtis Reed
See Curtis' Articles by visiting:
How to Successfully Market Your Mental Health Services
How to Use Social Media to Market Your Therapeutic Practice
How to Advertise Your Mental Health Business
What Curtis' teammates say about him...
Curtis Reed is a loving husband, father, friend, and mentor. He is married to the love of his life and has four incredible kids. He works with us everyday as a selfless mentor. He has built an amazing team because he cares about us as people first. Curtis is focused on helping people in crisis, and his authenticity inspires us all. Curtis is sincere in his quest to help families find the help they need and deserve, and it is contagious.
Curtis is influenced and motivated by people doing great things. He loves to be around extraordinary people that push the envelope to help others. He partners with and supports those who show a desire to enhance the beauty of the world we all live in. Curtis has seen the change that can come to families who found the help they need, and he is committed to seeing this miracle happen day-in and day-out. He has an amazing heart and spirit, and we are fortunate to be his students.
Learn more about Curtis by adding him to your Google+ circles.