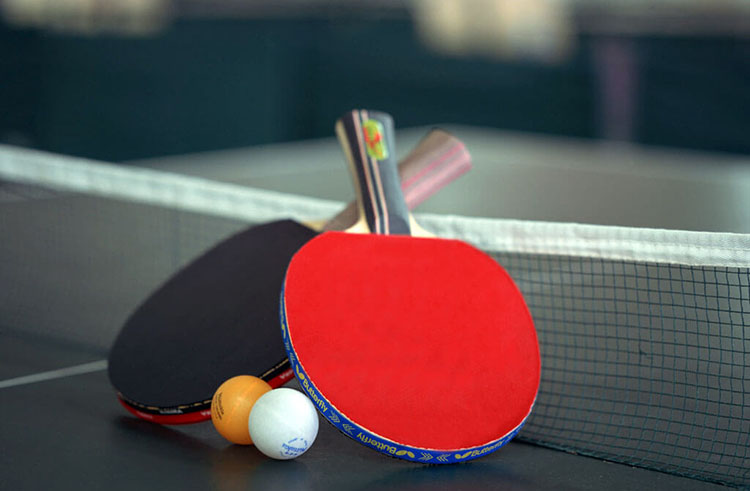 02November
Ping Pong Player With No Hands Won't Let Anything Stop Him
Ibriham Hamato's loves ping pong. It's his favorite sport and always has been. There is only one problem, Ibriham Hamato has no hands. Most people who found themselves in Ibriham's position would have given up. He had lost his arms in an accident at the age of 10, and it seemed like he would never play ping pong again. Luckily, unlike most people in difficult circumstances, it didn't occur to him that he should just give up or do something else. Instead, he set out to find a way around a seemingly insurmountable challenge. How do you play ping pong with no arms?
He started out trying to hold the paddle in his armpit, but it just didn't work. That's when he made a breakthrough. He could hold the paddle in his mouth. Now to most people, this probably sounds like it would be impossible. It's hard enough to hit a ping pong ball when you have hands, much less when you're trying to manipulate the paddle with your mouth, but he didn't give up. Before long, he started improving at this new technique. Now, years later, you won't believe how well he can play. Check out this video and witness what happens when ingenuity meets optimism.
The Power Of Optimism
What this video of Ibriham Hamato playing ping pong without hands really demonstrates is the power of remaining optimistic in seemingly hopeless situations. Most people in Ibriham's situation would have given up. Common sense seems to dictate that a person in his situation just couldn't play ping pong anymore. But this wasn't true. When you're willing to persevere through challenges and you continue to look for new opportunities, a path forward presents itself. We can all look to Ibriham Hamato as an example of how to face adversity and obtain the best possible outcome. Don't give up just because things seem impossible. With optimism and determination there is always a way forward.