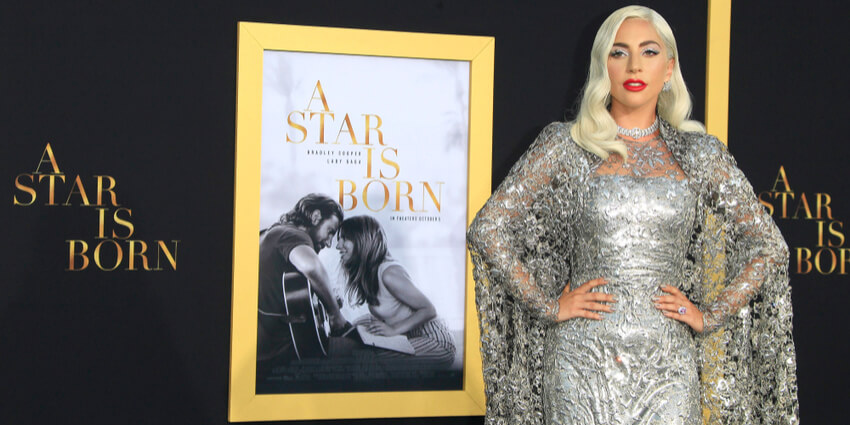 12May
Lady Gaga and Mother Valiantly Fight US Mental Health Crisis
---
The following piece focuses on Lady Gaga and her mother's non-profit foundation, as well as the diva's impact on America's all-too-often, overlooked mental health crisis. But first, let's discuss why Gaga's foundation is so pertinent in today's fight against mental illness by discussing the specificities of our mental health issues here in the US...
---
America's Increasing Mental Health Issues
According to the National Alliance on Mental Health (NAMI), approximately one in five adults 'experiences mental illness in a given year, or roughly 46.6 million American adult men and women. Teens fair quite a bit better, with only 13% experiencing symptoms of mental illness - still this translates to millions of adolescents living with at least one type of mental health disorder.
Of the 46 million mentally ill adults living in America today, only around 41% choose to seek mental health care for their potentially dangerous illness.
In the case of teens, between the ages of 8-15, 50% are treated for their serious condition (teens are more likely to receive mental health care, probably due to their parents making the choice to seek treatment for their child)
Consequences of Lack of Treatment (According to the NAMI)
According to NAMI, major mood disorders (bipolar, major depression, dysthymic disorder) are the third leading cause of all hospitalizations in America. While serious mental health issues, on average, cost taxpayers $193.2 million in lost earnings each year.
What's far worse, however, is the fatality rate of those who fail to receive mental health care. According to NAMI, suicide is the 10th leading cause of death, overall, and the 2nd leading cause of death among young Americans, ages 10-34.
Considering that 90% of those who commit suicide 'show symptoms of a mental health condition,' one could argue that mental illness, namely, failure to receive psychiatric treatment, is among one of the most pressing health-related issues our country currently faces.
As to why mental illness continues to destroy so many lives in America, experts say there are several potential reasons - among them is the unfair cultural stigmatization of mental health-related issues.
In other words, much of our society views mental illness as a weakness or negative abnormality and unfairly judges those who, no fault of their own, suffer from the many dangerous and even potentially life-threatening symptoms of mental illness.
How do We Fix This ?
According to experts, we, as a culture, must change how we view and treat mental illness - As a culture, we are almost conditioned to spread misconceptions about mental illnesses, which in turn, creates unfair misrepresentations and stereotypes of the mentally ill.
Consequently, those who are mentally ill are often discouraged to seek help because it increases the chances of them becoming associated with said unfair and harsh misconceptions and characterized stereotypes.
So one way to aleveate the issues of the US' mental health crisis, would be to learn and spread awareness about mental health.
Namely, we must learn how to better support those who live with mental illness on a daily basis - one-fourth of the population, most of whom choose to suffer quietly, lest their "shame" become exposed for the world to see and, ultimately, cast judgment upon.
Thankfully, we have an increasing number of self-imposed vanguards who take it upon themselves to spread mental health awareness to the masses - Mostly, public figures who choose to utilize their talents or fame in order to galvanize the afflicted and educate the uninitiated.
Among these bastions of American culture, there is perhaps none more active, famous, or dedicated than entertainment's most popular polymath, Lady Gaga.
Gaga, real name Stefani Joanne Angeline Germanotta, accompanied by her mother, Cynthia Germanotta, have developed their own foundation whose main focus is to spread mental health awareness to a largely ignorant nation desperately in need of being educated.
The following is an interview Cynthia Germanotta recently had with Fox Business. During the segment, Mis Gaga's mother discusses her and her famous daughter's Born this Way Foundation, as well as Gaga's personal struggles with mental illness, victimization, and persecution.
Lady Gaga's Mom/President of Born This Way Foundation, Cynthia Germanotta, Discusses Daughter's Mental Health In Fox Business Interview
"Just because you can't see it, it doesn't mean that it doesn't exist. One in four people has it."
Lady Gaga's mom, Born This Way Foundation President, Cynthia Germanotta, recently sat down with Fox Business' Maria Bartiromo to spread awareness about mental health and discuss their non-profit BTWF. During one fascinating part in the interview, Cynthia candidly discussed her famous daughter's personal struggle with mental illness.
We will touch on that illuminating portion of the interview in just a moment. But first, a little background for those who aren't aware of their humanitarian accolades:
Cynthia Germanotta and her academy award-winning daughter started a non-profit that focuses on mental health, the aptly named Born This Way Foundation in 2012.
According to the mother-daughter duo, they started the foundation "with the goal of creating a kinder and braver world."
Their non-profit foundation is also the namesake of Gaga's second studio album, which she nobly chose in order to spread awareness of mental health issues in America to the masses.
According to the Germanottas, Born This Way Foundation "aims to inspire youth and build healthier communities."
As to why they are so dedicated to spreading mental health awareness, the pair say it is due to America's increasing mental health issues, namely, the radically unfair societal stigmatisms that surround mental illness.
Considering that mental illness affects a quarter of the population, their efforts to do so couldn't come at a more needed time.
Or as Cynthia succinctly pointed out in her interview with Fox Business' Bartiromo, "Just because you can't see it, [mental illness] it doesn't mean that it doesn't exist. One in four people has it."
During the interview, The elder Germanotta specifies some of the main issues regarding America's lacking efforts to combat its mental illness epidemic, "We struggle to talk about it [mental illness] openly or offer adequate care or resources. Within families and communities, we often remain silenced by a shame that tells us that those with mental illness are somewhat less worthy or at fault for their own suffering."
According to Cynthia, the Born This Way Foundation was initially started due to her immensely talented singer-turned-academy-award-winning-actor-daughter's own hardships with mental illness. Specifically, anxiety and depression which Cynthia explains Gaga developed at a "very, very early age," due to some traumatic experiences she suffered growing up.
"Her motivation and ours is to better equip young people to deal with these struggles than she was able to as a young woman growing up."
"We at the Born This Way Foundation call it the adult scaffolding. She has a wonderful support system around her, not only with her team but also with other extended staff that she's with and that support her on a daily basis. Our family is very much a unit and she does a lot of self-care as well for herself, to take care of herself so that she can be there for others," she said.
True to Her Word, Lady Gaga Uses Her Enormous Platform to Raise Mental Health-Awareness
Since the late 2000s, the musical talent of Gaga has allowed the pop-centric, singer-songwriter an almost unprecedented ability to reach millions upon millions of adoring fans from all corners of the globe.
In fact, having sold over 27 million albums during the streaming age of music, and in addition to racking up a Guinness world record, nine Grammy awards, Miss Germanotta is one of the best-selling music artists in history. In 2012 Gaga was ranked 14th on Forbes "World's 100 Most Powerful Women."
As if her record-setting musical accolades weren't enough, she most recently proved to the world her unbelievable acting chops by snatching an Oscar for her gut-wrenching performance in last years biggest drama, 'A Star is Born.'
And, to her credit, Gaga has largely used her enormous platform to raise awareness regarding mental health.
But don't take our word for it. Below is a list of just a few examples of how the world-renowned diva/actress has used her fame to spread support and awareness to the much-neglected topic of mental health:
In 2015, Gaga spoke with 200 high school students to discuss ways to recognize and channel emotions for positive outcomes.
In 2016, her Born This Way foundation partnered with Vox Media and Re/code 'to fight online harassment
Gaga and Elton John co-released a clothing and accessories line, Love Bravery at Macy's, 25% of sales being donated to her foundation's mission to spread mental health awareness, and the Elton John AIDs Foundation.
In 2016, She accompanied the Dalai Lama in attending the 84th Annual Conference of Mayors 'to talk about the power of kindness and making the world a better place.'
In 2011 She famously sat with then President Obama to talk on the subject of bullying - particularly regarding the mistreatment of those suffering from mental health-related issues and illnesses.
While this list is but a mere glimpse into Gaga's impact on America's mental health crisis, I would hope by now that those reading this can be inspired by her message to further learn and teach others about the importance of mental health care, and, perhaps just as important, using that knowledge to combat the cultural stigmatization of mental illness.
To read more about Lady Gaga and Cynthia Germanotta's Interview with Fox business, please click on the following link:https://www.foxbusiness.com/healthcare/lady-gagas-mom-is-shining-a-light-on-mental-health