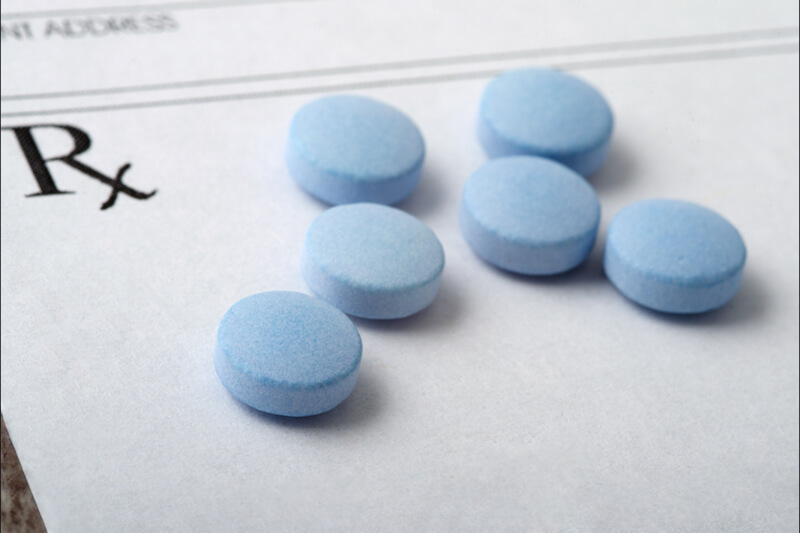 31October
John Oliver Takes On The Opioid Industry - How Pharmaceutical Companies Are Killing Us
Last Week Tonight Takes on The Pharmaceutical Industry and Opiate Abuse
"It won't be cheap, it won't be quick, and it won't be easy. And it is hard not to be angry at the drug companies like Purdue whose promises of cheap, quick, easy pain solutions helped put us in this f***ing mess." - John Oliver
HBO's politically charged funny man, John Oliver, took on the opioid industry last October on his weekly Sunday night show, 'Last Week Tonight.' Oliver, who has a reputable pension for taking on the country's most delicate social and political issues, took a stab at the pharmaceutical industry - An industry, that he claims, was responsible for the deaths of nearly 30,000 Americans in 2014.
On the show, John Oliver points out that as early as the 90's doctors were initially apprehensive to prescribe painkillers at all - due to the addictive, and potentially fatal natures of opiates. (go f***ing figure)
Unfortunately, our nation's doctor's Hippocratic Oath wasn't enough to curb the inevitable, meteoric rise of the unspeakable trend of overprescribing lethal medications to the public. Soon after their initial apprehensiveness to sell drugs that could potentially kill their patients, doctors began prescribing opioid prescriptions as if they were veteran, street-wise drug dealers looking to expand their highly lucrative and morally bankrupt business.
Opioids Humble Beginnings
While delivering the show's featured story, Oliver states that the rise of opioid prescriptions shot up after a deceitful marketing campaign conducted by Purdue Pharma - the reputable folks who introduced the nation to one of its most abused painkillers of all in 1995, OxyContin.
The abhorrent Purdue campaign assured prescription users that OxyContin - and other painkillers like it - relieved the pain of patients in a 'safe' manner. Purdue Pharma also claimed that OxyContin was not addictive, stating that those who were addicted only suffered from "pseudoaddiction."
Of course, Purdue's 1995 deceitful assurances were more than enough ammunition for Last Week Tonight's quick-witted host who volleyed back with this perfectly apt and equally clever response:
"That is like Chipotle saying, 'Have you heard of this fascinating new thing called pseudo-diarrhea?...The cure may actually be more tacos!'"
Disgusting Tactics Used to Push Opiates on The Public
As if deceiving the entire country in order to boost the sales of lethal prescriptions on a naive and trusting nation wasn't enough for these money-humping, vile scumbags, Purdue Pharma decided to also include cute swag in their epidemic-inciting campaign with one mission in mind: to reach as many demographics as commercially possible. Unbelievably, the pharmaceutical company gave doctors OxyContin swag ranging from swing music cd's, stuffed guerilla teddy bears, and even fishing caps containing the OxyContin logo.
A visibly annoyed and incredulous John Oliver had this to say on the matter, "This is the perfect choice of mascot because much like a guerilla, OxyContin might seem appealing, but if you're not careful, it will tear your f***ing life apart."
Repairing the Damage Caused by Purdue Pharma
While the most destructive marketing campaign to ever stain the pharmaceutical industry is now known to be nothing more than lies to push prescription pills on a way-too-trusting nation, America's opioid problem is only getting worse with each passing year.
To further illustrate the extensive, seemingly irreparable damage caused by Purdue Pharma, keep this in mind: More than 250,000,000 prescriptions on the street today, America has enough painkillers prescribed to kill every man woman and child - with millions to spare.
Addressing the American public with an ominously fitting sign off, John Oliver closed his show by saying, "It won't be cheap, it won't be quick, and it won't be easy. And it is hard not to be angry at the drug companies like Purdue whose promises of cheap, quick, easy pain solutions helped put us in this f***ing mess."
To Watch John Oliver's Entire Discussion on Opioid Abuse, watch here. (NOTE: Material Contains Explicit Language)