Stand For Children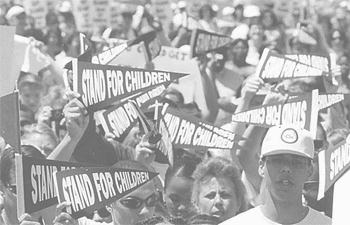 The Mission of Stand For Children: Working to improve the educational opportunities for all children, regardless of race, ability, or background.
They believe ALL children deserve an equal opportunity to succeed in life. Education is the key that unlocks the door to success. Far too many children, through no fault of their own, aren't getting the education they need to make it in life. SFC is passionately committed to righting this wrong. Their mission is to ensure that all children, regardless of their background, graduate from high school prepared for, and with access to, college or career training.
They have nearly two decades of experience working together with parents, communities, and organizations as partners to mobilize around the common goal of improving the odds for students. Together, they advocate for strong policies at the state and local level, elect education champions who will keep children at the center of their policy priorities, and follow through to ensure new policies are effectively implemented in public school classrooms.