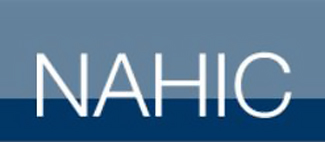 The Mission of National Adolescent and Young Adult Health Information Center: Improving adolescent and young adult health through the implementation of public healthcare services, clinical practices, and research.
The National Adolescent and Young Adult Health Information Center is based within the University of California, San Francisco's Division of Adolescent and Young Adult Medicine, Department of Pediatrics and the Philip R. Lee Institute for Health Policy Studies. In its efforts to improve adolescent and young adult health, NAHIC focuses on the intersection of public health, systems of care and clinical practice, through research and synthesis, and dissemination, networking and partnering.
As part of its work, NAHIC supports state efforts to improve care for adolescents and young adults. Current efforts are linked to the transformation of the MCH/Title V block grant program. In 1994, the National Adolescent Health Information Center was established with funding from the Maternal and Child Health Bureau (MCHB), Health Services and Resources Administration, in the Department of Health and Human Services. In 1996, NAHIC's "sister Policy Center" was established with additional MCHB funding. Since the early 2000s, NAHIC has expanded its focus to include young adulthood, taking national leadership in highlighting the health and health care issues of this age group.