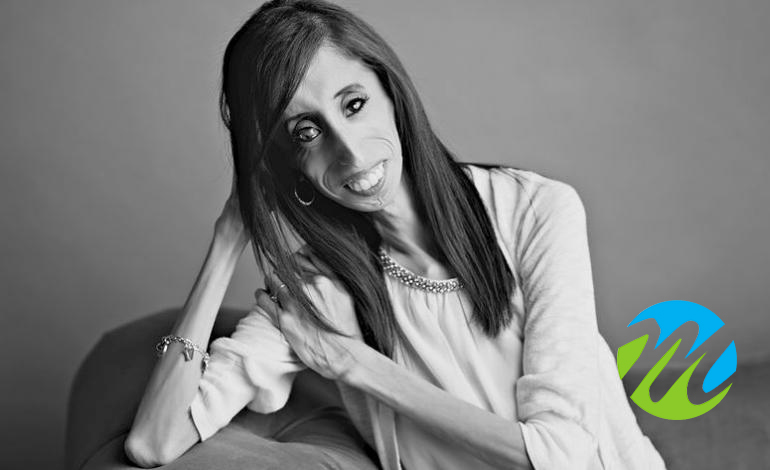 21September
Worlds Ugliest Woman Flips Cyberbullying Into Self Love
Weighing in at 2lbs 10oz, Elizabeth Ann "Lizzie" Velasquez, was born with an undiagnosed, extremely rare condition where she has no body fat or the cells to support storing fat. At the time of birth, doctors did not seem hopeful and told her parents to expect the worst. They said that she wouldn't ever be able to walk, talk or have a normal life. But this did not phrase her parents' love and support even one bit.
They wrapped their tiny bundle of joy in baby doll clothing from the toy store and took her home, never even blinking at the fact that their baby daughter fit in the palms of their hands. At the age of two, she weighed in at fifteen pounds, which is the typical weight for a five month old. Then, not realizing she was anything but normal, Lizzie started her first day of kindergarten and got the rudest awakening from her peers. They responded as if she was a monster and she had no idea why. That night when she went home with all of her questions as to why they reacted to her like that, her parents sat her down with encouraging words and told her to not view herself as anything less but in fact, simply wrapped in a smaller package.
Ten-ish years later down the road, a peer showed Lizzie a Youtube clip of herself that had over four million views and just as many comments bashing on her and the way she looks. Horrible responses about how she should "off herself" or how she shouldn't have any offspring because she may just "infect" our human population.
They had labeled her as the 'World's Ugliest Woman".
After years of internal battling against herself and her appearance, she had finally had it. The fighting spirit her mother instilled in her decided to shine through and persevere. She had realized that these people were just cowards hiding behind computer screens and usernames. And she shrugged off those cyberbulling comments as "just words".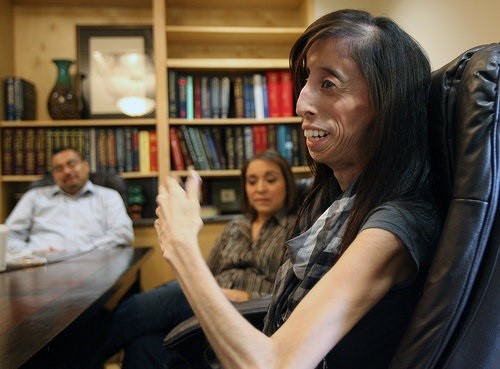 Now 24 years old, having not ever weighed over seventy pounds in her entire life, Lizzie decided to use their negativity to light her fire. And she exploded. Graduated from Texas State University and currently a Motivational Speaker for self-love around the nation. She has even written two books about her journey and her message.
"I've had a really rough life and that's okay." Lizzie had said in an interview that she may have this rare syndrome, but it does not define her. Her goals, her success and her accomplishments will define her when it comes down to it. She continues to spread the word of loving yourself and loving others today, making her parents incredibly proud.
She has also become quite the medical fascination all over the world and is now a part of a genetic study ran by Professor Abhimanyu Garg at the University of Texas Southwestern Medical Center in Dallas. Professor Garg and his team now believe Miss Velasquez may have some form of Neonatal Progeroid Syndrome (NPS), which causes tissue degeneration, fat loss from the face and body, and accelerated aging. People with NPS often times have triangular and prematurely aged faces with a pointy nose which Lizzie does seems to have.
While she doesn't take medication, she relies on vitamin supplements, iron and snacking on high calorie foods throughout the day to stay healthy. She has healthy teeth, organs, bones and it is thought she will be able to conceive naturally without passing the condition to her children.