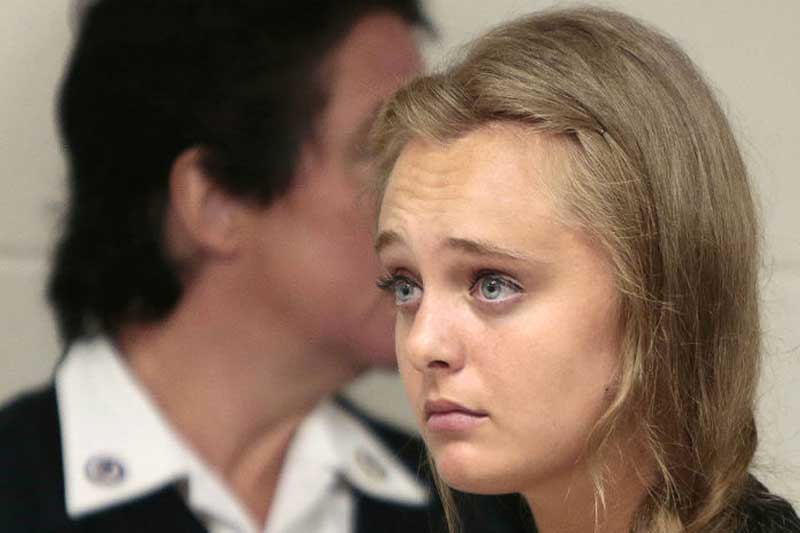 08March
Teenage Black Widow Incites Boy's Death by Text
In February 2015, Michelle Carter was indicted on charges of involuntary manslaughter by a grand jury, which found "sufficient evidence that Carter caused Conrad Roy's death by wantonly and recklessly assisting him in poisoning himself with carbon monoxide." Michelle Carter was indicted as a youthful offender — a legal distinction that, unlike other juvenile-court proceedings, makes portions of her court record available to the public. In August, some of the text messages prosecutors included in a court filing hit the internet. The reaction was near-universal revulsion. "It's now or never: Texts reveal teen's efforts to pressure boyfriend into suicide," blared a headline in the Washington Post. "That girl is a monster," one woman wrote on a Facebook page that posted news of Roy's death. "God I hope she pays for her hand in his death!!" wrote another. "The angelic Massachusetts teen Michelle Carter texted suicidal sweet-nothings to her depressed 18 year old boyfriend," wrote Radar Online.
She was portrayed as a teenage black widow, a classic sociopath, a manipulative and craven attention-seeker. In its piece, Radar Online called her one of the worst people of 2015.
Despite the Horror of What She Did , Many Rallyied Around Her
After word of her indictment broke, Carter's classmates at King Philip Regional High School weren't sure what to think. They closed ranks, declining to gossip about her in the press. A few even confronted a local reporter for treating her unfairly.
Before all of this happened, she'd been a well-liked kid. "In middle school, she was the star athlete and had a lot of friends. She was so good at softball," one of her former classmates remembered. Students invariably described her as chatty, excitable, and outgoing; she was even chosen as the "class clown" and the person "most likely to brighten your day" in the senior-class superlatives, which were voted on after Roy's death but before the charges hit the news.
"She was always very bubbly," said one friend, who remembered that Carter would crack up her classmates by asking questions in health class that she knew were silly and obvious. "It was very genuine. She hadn't had experience with drugs, alcohol, or sex when I knew her. She was kind of dense when it came to common sense but really smart with school — she tried hard. Michelle made everyone laugh all the time — even her laugh made people smile because it was this booming, genuine sound."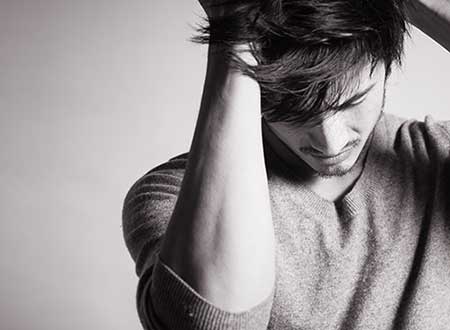 But it was also apparent to those who knew her well that Carter was struggling with some serious issues of her own. "I think she hid her detrimental mental-health issues," one of her friends said. Her weight fluctuated dramatically over short periods of time, former classmates remember, and she sometimes made vague reference to treatment she'd received at McLean Hospital, the large psychiatric treatment center affiliated with Harvard University. One classmate said that before Roy died, she heard other classmates say that they were concerned that Carter might become suicidal. "A lot of people started to worry about her," the student said. "I think that there were definitely mental issues she was going through, and she found comfort in the relationship with Conrad." Carter's lawyer, Joseph P. Cataldo, confirmed to me that Carter had been treated at McLean Hospital, but declined to say more about it.
If Carter's mental health is pertinent to this case, though, it is not the defense her attorney is using — at least not in public. What he argues is that the messages released by the prosecution don't tell the whole story. He has released only a few texts to support his version of the story, but he says the larger body of the messages show a confused teenage girl struggling to help her severely depressed boyfriend. A few weeks before Roy's death, he said Carter wrote to Roy: "I need to know that you're okay and that you aren't gonna do anything." A few days later, she added, "I'm sorry what I've been doing isn't enough. You know I'm trying my absolute hardest." According to Cataldo, Roy wrote back, "You don't understand. I want to die!"
"She was, at the age of 16 and 17, delivered by Conrad Roy a very heavy burden for someone in her position to have to bear," Cataldo told me. "They had a texting relationship, an online relationship, where he laid out all of his skeletons, if you will, and his issues on her." On at least two occasions in the texts that are not included in the messages released by prosecutors, Cataldo said Roy asked Carter to kill herself with him. "He said, 'Let's do a Romeo and Juliet,'" he says. He says that Roy had previously discussed killing himself a year and a half earlier and that Carter had tried to encourage him to seek help. It was only toward the very end, he says, that she started encouraging him to do it.
Was Michelle a Source of Comfort or a Catalyst for Action
The full police report contains other messages — not included in news reports — that depict someone deeply convinced of the need to end his life. Sent from Carter's email, they contain messages she said Roy wrote to her about why he wanted to commit suicide: "I see the world as a horrible place with a bunch of horrible people," one of the messages began. "Theres a shortage of good genuine people like you and me who care about other people and not all about themselves. I fear this world so much. I think its getting really out of hand, especially with all these shows and media ruining what culture is supposed to be like. I was born in the wrong generation. I wish I was born in the 1800s when everything was easy, you worked hard and there wasn't much distractions in the world … I have an extreme desire to die because im a fuck up, because im shy. A bunch of reasons I could go on for hours about how I hate the world."
"There's nothing anyone can do for me that's gonna make me wanna live, its very bad to hear but I want you to know that," another message said. "Truthfully, I haven't been happy with myself ever. You and my family are the only things that make me happy. But I have split personalities and I don't know who I am … Theres something wrong with my head and it needs to end."
Few psychologists or psychiatrists I spoke with were willing to discuss the case and what happened between Carter and Roy. Was she manipulating him in a ploy for sympathy? Frustrated by his repeated talk of suicide? Afraid of being pushed to participate in a suicide pact? Did she think, in some inexplicable way, that she was doing the humane thing in encouraging him to die? It's impossible to say for certain, maybe because her defense has not offered a deeper explanation for why she would behave this way. Or maybe it's because there is nothing that could ever really explain it away. (Carter's lawyer declined to make his client or her family available for comment. The prosecution also declined to speak on the record.)
Michelle Carter and Conrad Roy were, in a way, replicating a disturbing dynamic that happens in some online forums, where the severely depressed can gather and discuss best practices for self-harm and suicide. "Without being able to understand what each person might be going through personally, it certainly seems to be the case that those who experience mental illness can end up reinforcing maladaptive behaviors accidentally, or because they're not resourced to know how to better help," said Mitch Prinstein, a professor of clinical psychology at the University of North Carolina–Chapel Hill who studies peer-to-peer relationships and their effects on teen depression and self-harm.
Prinstein said that the experience of having a close friend or loved one talk repeatedly about suicide can be a major stressor for anyone, but especially a young person. "There is plenty of evidence to suggest that the experience of being in a close relationship with someone who is depressed is a difficult experience for that non-depressed partner," he said. But he doesn't think that can explain the body of text messages released as part of the indictment. "Despite the distress that might form from being in a relationship with someone depressed or suicidal, there's no reasonable explanation for the type of aggressive and demanding behavior" displayed in the messages, he said.
This is what makes the messages so hard to dismiss: Even in moments when Roy seemed to be reconsidering, Michelle Carter pushed him forward. See the actual texts below.
"Like why am I so hesitant lately. Like two weeks ago I was willing to try everything and now I'm worse, really bad, and I'm LOL not following through. It's eating me inside," Roy wrote the day of his death.
Carter: "You're so hesitant because you keep over thinking it and keep pushing it off. You just need to do it, Conrad. The more you push it off, the more it will eat at you. You're ready and prepared. All you have to do is turn the generator on and you will be free and happy. No more pushing it off. No more waiting."
Roy: "You're right."
Carter: "If you want it as bad as you say you do it's time to do it today."
Roy: "Yup. No more waiting."
Carter: "Okay. I'm serious. Like you can't even wait till tonight. You have to do it when you get back from your walk."
To the outside world, Carter seemed to genuinely care about Roy. Her high-school friends said she would frequently talk about him, and she told him she loved him in the days before his death. After Carter told him he had to commit suicide today, he responded: "Thank you."
"For what?" she responded.
Roy: "Still being here."
Carter: "I would never leave you. You're the love of my life, my boyfriend. You are my heart. I'd never leave you."
Roy: "Aw."
Carter: "I love you."
Roy: "Love you, too."
One of Carter's defenders, a friend from school, said she thinks Carter's mental-health issues played a role in what transpired between them. "This case is about two unstable teenagers, one of whom was very suicidal and the other that had no clue how to handle the situation," she said. "I think Michelle went through stages of handling Conrad; first, she tried really hard to change his mind; then, she felt she couldn't convince him so she resorted to something she found on the internet to comply with his plans; and finally, I think she started to realize the longer the plans went on that Conrad was really going to go through with it," she said. "I truly believe that Michelle was delusional about Conrad's situation."
There are very few instances in the United States of someone's successfully being convicted of causing another person's suicide — a person who kills himself is generally considered to be the ultimate cause of his own death. Most states, though, have specific laws criminalizing the aid or assistance in someone else's suicide. Massachusetts is one of the few states in the country without a specific law against it. We will be watching for the outcome of this trial and will be keeping you posted.
This story was originally posted by NYMAG.COM and written by Marin Cogan.