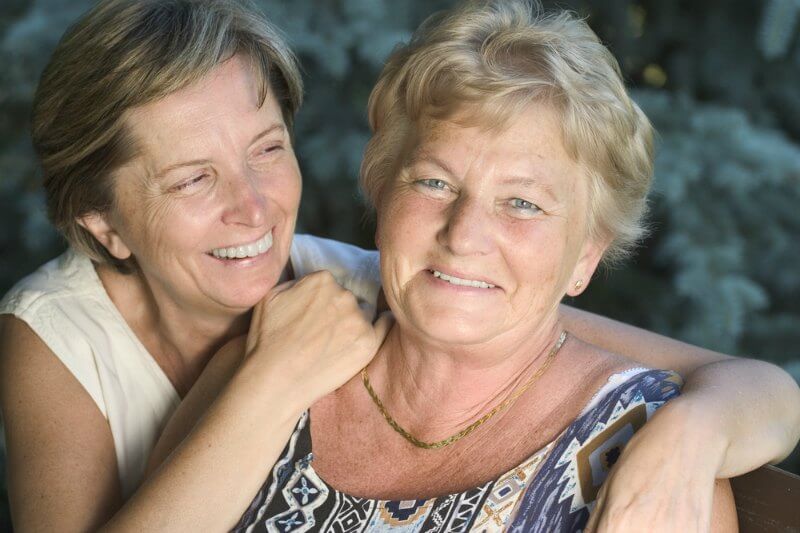 22March
May we love our family, friends, and bless our enemies.
Faune had been on hospice care for a few weeks and I was frustrated at being nearly 300 miles away. Fortunately, I was able to Facetime with my mom and brothers and see and talk to her; which was comforting to my mind and soul. But then, during the last week of her life, the time had come for silence. She was no longer coherent and the family would sit with her in reverence... final words, and touch.
On the last evening of her life, I received the strongest prompting to call my mom and ask her to hold the phone up to Faune. I needed to share with her some words that had been stuck in my throat. You see, she and I both held PH.D's.
Although our education was similar, there were enough differences to cause a bit of a rift in our relationship through the years. We never had words aloud, but there was always a bit of an unseen wedge between us. In the early years we raised all our kids together and were inseparable, but in the last decade, we seemed, in subtle ways, to drift apart.
When I called and made the request, my mom anxiously held the phone to Faune's ear. She was in a coma but I knew her spirit was able to hear me and understand what was happening on some deeper level.
"Hey Faune, it's Darlene…"
My sweet seester (our fond way we addressed each other), I really wanted to talk to you and THANK you for giving me the best years of my life.
The very best years from birth 'til now were with you! Our 'old life' were days I will never forget… when we were side by side, raising our kids together, every day... watching soaps, making pecan pie, talking constantly... and being together with our thoughts and feelings ALL the time.
I LOVED our life. You were me. I was you. Thank you, thank you for being you… I would not be me, without you. You showed me how to live, you gave me strength.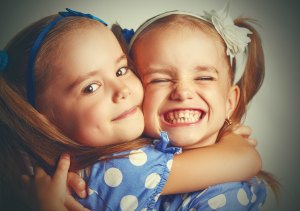 Thank you, thank you for being you… I would not be me, without you. You showed me how to live, you gave me courage to go through the things I did. You paved the way for my education, showing me it was possible. Because of you, I am me. Thank you!
YOU are energetic, outgoing, fun, bouncy, passionate, silly and the cool part is that you finally get to be the REAL you, as you move on to heaven. You haven't been You for so long, and now you are finally free!! How cool is that? A beautiful butterfly, floating, flying, flitting, smiling, dancing… that is you!
Will you say "Hi" to John for me and tell him that I love him? I know he is near you and you will be close. Will you hug David for me and tell him I love him?
I want you to know that I will do the best I can to be open to any communication you may have for me, about your family, and little grand girls. I will do the best I can to be there to hear you.
Faunie, I love your face. I love your hair… I love all of you. You are beautiful! You couldn't look bad if you had to, even now. I want to kiss your face, your neck, your hands, and I love your beautiful toes. I always loved your toes!
Go be you! Go to God. How lucky you are… I love you seester."
I hung up the phone. I sat frozen. Ten minutes later I shook myself and made one more call to my mom. When she answered I said, "I just need to say one more thing to Faune. Can you tell her I just want her to be proud of me?"
My mom slowly said, "Well Darlene, you can tell her yourself now… she just graduated to heaven."
I looked up. I breathed in methodically. I felt clear.
Six months have passed. How much pain have I felt? How much more is there? But, I think of her daily in one way or another and it is always uplifting to model her way of life and example.
I sometimes pray to her or ask her for guidance. On occasion, she comes to me in a wave of light and acceptance. I try to be open to her loving force.

Because all of us on this earth will one day pass, we need to cherish each day and each person we love. Each relationship has its own special aspect and dynamic to help us be better people. May we love our family, friends, and bless our enemies.
Cheers to those that passed before us, and joy and peace to those who are left behind.
Dr. Darlene
P.S. Feeling stuck? Not living the life you know you deserve? Take my FREE assessement here: http://balance.whatstopsyou.com/balanced-living-wheel-assessment-ebook/