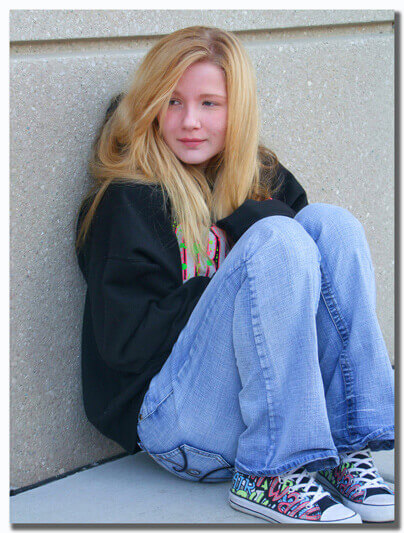 02August
My Daughter Has A Negative Attitude
If you talk to the parents of teenage girls, a frequent complaint you'll hear is how negative their daughter's attitude is. Most parents write this behavior off as being the product of teenage angst, but there are a number of steps you can take to deal with a negative attitude. By trying the following steps, you should be able to make a big difference in the way your daughter approaches her life.
Steps Towards Changing Your Daughter's Attitude
1 - Respect your daughter's feelings - Don't invalidate your daughter's feelings by completely dismissing them. It is important to understand why your daughter is feeling this way and deal with the root of the problem. Try to have a frank discussion with your daughter about the reason for her negative attitude and let her know that this isn't the best way to approach life. Above all, try to keep your interaction open and honest. You don't want to push your daughter away during this difficult time in her life.
2 - Be an example - Try to live up to the positive attitude you want to see in your daughter. It can be easy to get bogged down in the difficulties of everyday life and sometimes this gives all of us a negative attitude. Children will see this and begin to emulate your attitude. Just going through life trying to look on the positive side of things can make a big difference in your children.
3 - Address her beliefs - Try to understand what has made your daughter feel so negative and work with her to address it. Without this help, your daughter may feel lost. Nobody wants to go through life feeling negative all the time and your daughter will probably welcome your assistance.
Trinity Teen Solutions Helps Troubled Girls
If you have a daughter that has been struggling with issues like a negative attitude, depression, poor grades, or rebellious behavior, then professional help could be the answer. At Trinity Teen Solutions, we have designed a program that is meant to address these issues in an effective and timely manner. Don't let your daughter miss out on the help she needs. You can contact us today for information about the treatments we provide at 855-631-4424.