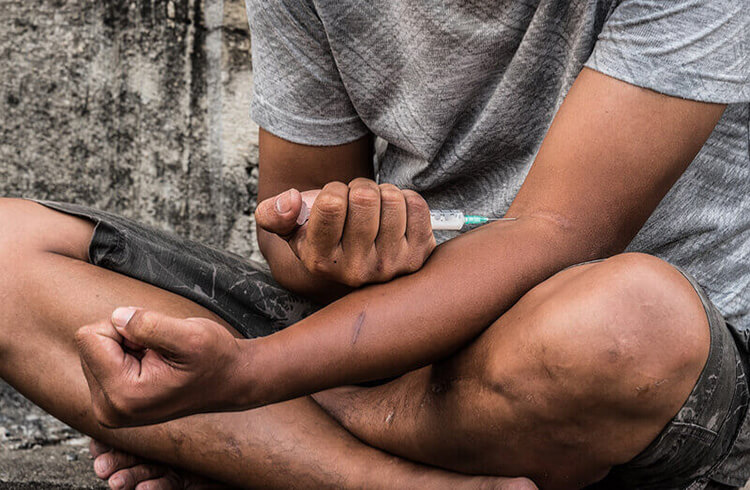 17November
How Two Teachers are Combating The Epidemic of Teenage Heroin Abuse
Epidemic of Heroin Abuse Among Teens and Young Adults
Our nation's young men and women are getting hooked on heroin and opiates in record numbers. While heroin's usage has declined overall, a significant portion of young people remains addicted. According to federal data, heroin abuse amongst young adults - ages 18 - 25 - has more than doubled since 2002. What's more? Heroin is becoming increasingly popular among high school students.
Roughly 1 in 20 high school students admits to having some sort of opiate addiction. 45 % of those teens also admit they prefer heroin to painkillers, according to The Centers for Disease Control and Prevention. With staggering statistics such as these, some high schools are taking the initiative to fight back against the opiate epidemic by educating their students on the subject.
5 % of Young People Suffer From Life-Threatening Opioid Addiction
Considering that 5 % of young people suffer from an opioid addiction, it's safe to assume that the reaches of heroin and other opiates has affected virtually every young person, either directly, or indirectly. Fortunately for our nation's youth, there are those who strive to alleviate America's opiate epidemic.
Meet the Parsons
Erin Parsons, a history teacher at one of the high schools (Marshall High School) implementing a new anti-opiate program, says, " All of our students have a story of somebody in their family who is an addict or a friend of a family member or something of that nature."
Parsons, along with her husband Dave - who is a history teacher at the same high school - created the Marshall County Drug-Free Club (MCDFC), a program that is in collaboration with their local hospital. The program was specifically designed to reach teenagers attending middle school and high school - right before the age addicted young people typically start using.
Marshall Drug-Free Club's mission is to educate teens about drug use and addiction. Parson says, "The goal of educating students on addiction and preventing student drug abuse is what we strive for."
The club has existed for several years, in one form or another, and was created in response to their community's epidemic of heroin usage. Every other week, the club members at Marshall High School assemble and discuss the dangers of opiates and are educated, extensively on the addictive and potentially fatal side effects of heroin and painkillers.
Students, who are enlisted in the club, also go on adventurous field trips, participate in community service projects and immerse themselves in other, fun extra-curricular activities. Erin says the club's goal is to provide children with alternative activities, or healthy distractions, rather than abusing drugs.
300 of 1,000 students at John Marshall's are currently enrolled in Marshall Drug-Free Club, Parsons says. For a student to be accepted into the program, they first must submit an initial drug test, as well up to five more additional screenings intermittently throughout the year. If a teen happens to fail provided drug test, their parents and primary doctor are notified. However, it is not required for the student to inform their club leaders about their substance abuse as the group's entire focus is to educate, not shame.
For additional information about John Marshall's drug-free club, please refer to the article and its link below:
While heroin use among high schoolers has declined to historical lows, use of the drug among young adults ages 18 to 25 has more than doubled since 2002, according to federal data.
But some high schools are taking proactive measures to educate teens on the dangers of heroin and prescription opioid painkillers, since 45 percent of heroin users are also addicted to the latter, according to the Centers for Disease Control and Prevention.
Via http://www.usnews.com/high-schools/blogs/high-school-notes/articles/2016-10-17/high-schools-get-frank-with-teens-on-heroin-epidemic