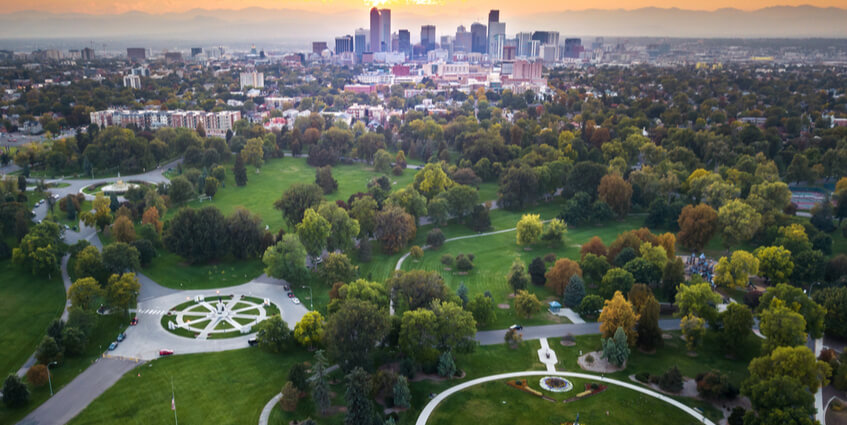 27November
Denver Votes for Tax Raise to Fund Much Needed Mental Health Resources
Denver Votes for Tax Raise to Fund Much Needed-Mental Health Resources
Just one year removed from a record of suicides and fatal drug overdoses, the people of Denver, Colorado voted for raising the .25 sales tax, the profits of which will be used to treat mental health and addiction. Under this new state tax raise, which Denver policymakers call Caring 4 Denver, the first responders will be medical professionals rather than police.
The scale of the crisis persuaded voters on the need for the tax increase, said state Representative Leslie Herod, who helped organize the Caring 4 Denver campaign.

"Mental health is extremely underfunded here in Denver, in Colorado and, frankly, nationwide," said Herod. "Everybody knows someone who is affected, and everyone says we have to do better. This is not about 'them' anymore. It's about us."
Colorado's Suicide Rate Was the Ninth Highest in The Nation Last Year
Colorado's suicide rate was the ninth-highest in the nation last year, and suicide was the leading cause of death for people ages 10 to 24. And even as an addiction crisis stretched on, the state's largest substance-abuse treatment center, the Denver-based Arapahoe House, shut down in January due to budget cuts.
The New Tax Net Is Estimated to be More Than 45 Million Annually
Instead of a hodgepodge drawn from different city budgets, the new tax will net an estimated $45 million a year dedicated solely to mental health and addiction. The city will focus on early interventions to help residents get treatment before problems escalate, which can lead to costly jail or hospital stays. A fifth of the new money will be earmarked over the first two years to build a new mental health center in Denver, with the rest of it spread among schools, addiction treatments, and first responders.
Galvanized by the Record of Suicide and Overdose Fatalities, Denver Citizens Overwhelmingly Vote for Mental Health Funding Tax Raise
The measure passed easily, with nearly 68 percent of the vote. It means Denver has joined the growing fold of U.S. cities taking mental-health funding into their own hands.
It usually falls to states to fund robust mental-health programs. States can get federal dollars through the Mental Health Block Grants program and other streams like Medicaid. But a 2017 report from the think tank Mental Illness Policy Org found state funding so variable that the top spending states spend eight times as much as the lowest.
(quote) "To say the system is broken doesn't even begin to tell the story. In many places, there isn't even a system," said Debbie Plotnick, vice president for mental health and systems advocacy for Mental Health America.
This article first appeared from CityLab.com. To read the full article, please click the link below:

A year after Colorado saw a record 1,175 suicides and an all-time high number of drug overdoses, according to the Colorado Health Institute, Denver voters decided to take matters into their own hands.

On Election Day, the city passed a .25 percent sales tax (or 25 cents on a $100 purchase) under the Caring 4 Denver initiative, raising a new stream of money to treat mental health and addiction. It's meant to take the response out of the hands of police and jails and focus on treatment centers and therapy.

The scale of the crisis persuaded voters on the need for the tax increase, said state Representative Leslie Herod, who helped organize the Caring 4 Denver campaign.

"Mental health is extremely underfunded here in Denver, in Colorado and, frankly, nationwide," said Herod. "Everybody knows someone who is affected, and everyone says we have to do better. This is not about 'them' anymore. It's about us."