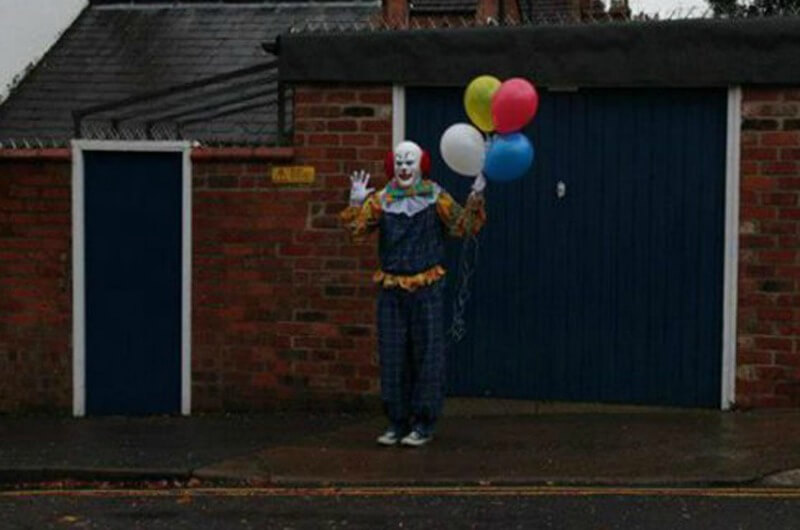 28October
Creepy Clowns Are Terrorizing American Communities - What Every Parent Needs To Know
Should Parents Be Worried About the New Creepy Clown Trend? We Say: YES!
There is a new inexplicable trend in America where people are dressing up as creepy clowns, seemingly for no other reason than to terrify communities. While most incidents turn out to be harmless hoaxes, a small number of incidents have been child predators and other violent offenders using the viral trend to exploit their victims. The terrifying craze has many parents asking: "should they be worried for the safety of children?" The answer? "Yes!"
Starting back in August of this year, the first wave of creepy clown reports started pouring in at police stations in rural South Carolina communities. The first reports, however, were more than just teenagers harassing unsuspecting pedestrians. The reports included local children claiming grown men dressed up in clown attire attempted to lure them into the woods with money.
America Is Being Terrorized by Clowns
The terrifying cases of predators dressed up as clowns are not just an isolated incident in rural South Carolina. Cases of clowns luring children into the woods have been reported in North Carolina, Florida, Virginia, Alabama, Ohio, Kentucky, Pennsylvania, New York and New Jersey.
These predatorial clowns have reportedly been seen hanging around elementary schools, sometimes bearing weapons, such as knives or machetes. With reports now coming in from all over the country, it's safe to say no town in America is guaranteed to be safe from these maniacal figures.
So, what started this creepy clown craze?
Law enforcement believes that the internet has perpetuated the disturbing trend. As of late, there has been an abundance of "killer clown pranks" going viral online.
The killer clown pranks consist of pranksters dressing up in full clown get-up chasing other actors in front of unsuspecting crowds. The prank usually involves a fake murder scene in parking lots or parks, so they are sure to scare the hell out of as many pedestrians as possible.
"Harmless Fun"
While the clown crazy may have started as 'harmless' fun, it has turned into something entirely more sinister. Nefarious predators are now using the trending clown craze to exploit innocent children as others are now using it to terrorize people via social media.
Unfriendly Friend Requests
A local high in Las Vegas reported students were receiving Facebook requests from a user known as, "Garbo The-Clown." The menacing clown threatened students with an ominous message informing them: "Run on Sept. 27. We're coming to get you." Other reports came from a middle school in Missouri where clowns were threatening to kidnap children and kill teachers.
However, threats turned into action in Reading, Ohio late September when a woman was physically attacked by someone dressed in a clown costume. This incident was the first of its kind and proved that creepy clowns were more than just juvenile pranksters.
Parents Keep Your Children Safe From Evil Clowns!
In conclusion: Parents, make sure to watch over your children this Holloween. Instruct your child to stay away from all strangers and to report any strange activity they see, especially near their elementary school or playground. Tell your child - without traumatizing them- about the dangers of this new clown craze and how not to trust any smiling man in face paint carrying a bag of candy. While your child may hate you for accompanying them while they trick or treat this Holloween, at least you'll know they are safer - albeit, less cool- hunting for candy alongside you.
For further reading, please refer to the article and its link below:
It's not Halloween yet, but there has been an increased number of sightings of creepy clowns.
Lurking in the woods, stalking children by schools and even scaring users on social media, people dressed in full-on clown costumes have become a real-life nightmare. And like a virus, this hoax is spreading across the country.
Starting as far back as late August, multiple reports of clown sightings began in South Carolina. And this isn't just some teenagers in face makeup we are talking about. The reports included children saying the clowns tried to lure them into the woods near an apartment complex in Greenville Country using money as bait.due to new clown threat hoaxes made online.
http://www.techtimes.com/articles/180672/20161003/what-creepy-clown-craze-unmasking-scary-trend.htm