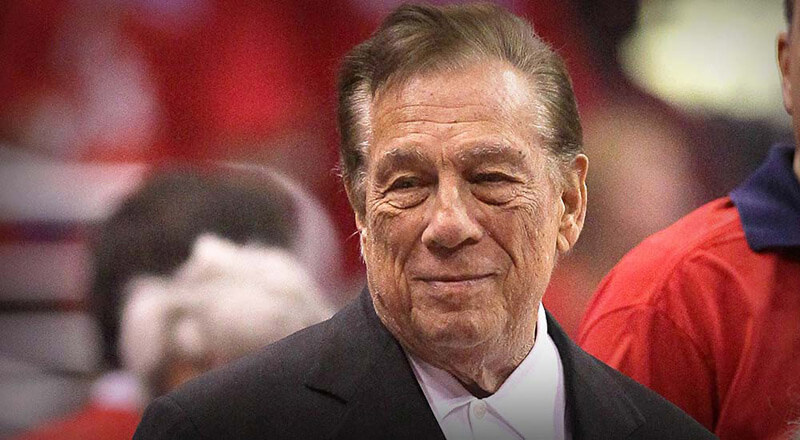 30October
Donald Sterling's Punishment Shows Racism Has No Place In Modern America
In a powerful and unprecedented move, NBA commissioner Adam Silver has cut off Los Angeles Clippers owner, Donald Sterling for his sickening, racist remarks to his girlfriend, V. Stiviano.
"Effective immediately," Silver said, "I am banning Mr. Sterling for life from any association with the Clippers organization or the NBA."
The Clippers have been owned by Sterling since 1981, but that didn't stop the action taken by the NBA. Sterling, in addition to being banned, has been ordered to pay fines of 2.5 million. He first denied the statements, then apologized for them being, "Misconstrued."
The Clippers team, in a show of solidarity, played their game on Sunday but sported red game shirts that were turned inside out to hide the "Clippers" name. Many other members of the NBA are rallying around this issue as well. Former NBA superstar, Michael Jordan, spoke out about the recorded conversation of Sterling's and insisted, "As an owner, I'm obviously disgusted that a fellow team owner could hold such sickening and offensive views . . . there is no room in the NBA—or anywhere else—for that kind of racism and hatred that Mr. Sterling allegedly expressed."
Sterling's Punishment Shows We Are Entering A New Age Of Equality
The banning of Sterling has gotten everyone talking and many expressing their joy at the NBA taking such a strong stand. It is a horrible situation, a retelling of racism that many believed to have been done with decades ago. With such amazing and powerful African Americans such as President Obama, Secretary of State, Condoleeza Rice, and United States Attorney General, Eric Holder making incredible strides in human history, one wonders how Sterling and others like him could still think that such damaging views are okay. However, this does provide a great demonstration of the way our society has changed. The example that is being set with Donald Sterling is showing that those with racist views are increasingly marginalized and forced out of the mainstream. There may still be some who think they can do things like demand that their girlfriends not bring "black people" to "their" NBA games, but they are being shown that this type of behavior will no longer be tolerated.
For over 60 years, people within our society have fought hard for the kind of equality we are starting to achieve in our society, and the NBA's reaction to Sterling agrees further cements this. We are a nation of community and sacrifice and we will not tolerate such blatant ignorance. The NBA has made a powerful statement that we can be proud of: The prejudice stops here.
"There is no room in this game for an owner like that," Miami Heat player LeBron James stated. "For us, as basketball players, we're all brothers. We're competing against each other, and all of us want to win, but in the end, we all have to stick together."
Our entire country does, and the NBA did that today. Hate no longer has a say in America.