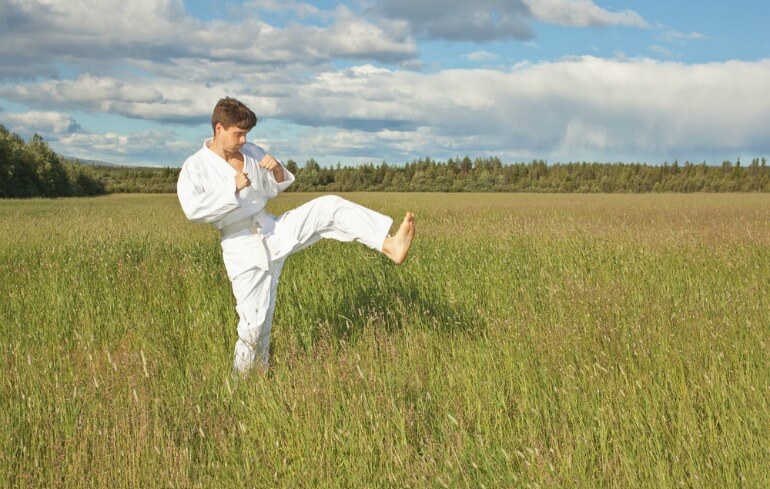 17May
Can Martial Arts Therapy Help Struggling Young Adults?
Written by Craig Rogers, Posted on , in Section Hero
In many cases, troubled teens are having a problem with the transition to adulthood.
Some common causes are addictive behavior, substance abuse, trauma, or some other form of emotional pain. These can be overcome with proper therapy and counseling. Many teens just need a bit more discipline in their young lives, but they could also benefit from Martial Arts therapy for help along the path to better healing.
The Martial Arts Therapy Approach
This is generally a recovery approach that utilizes martial arts rather than just a traditional program that involves 12 steps, although that can be included as well in the treatment regimen. A blend of a few specific kinds of martial arts could aid in the healing process while incorporating the strengths of each individual. All forms of martial arts are different, so the discipline and exercise that they include is a necessity because they aid in building concentration levels, self-confidence, physical strength, spiritual peace, and self-esteem needed for succeeding in the real world.
The Path to Success
There are a number of programs designed for helping with healing young adults, but they may not always offer a strong base of support that martial arts therapy does. There are several levels to the healing process and, for teens with addiction issues, their battle lasts for a lifetime. Martial arts can help them with the process of gaining control over their lives and developing the wisdom they didn't know that they even had, making the path to success much easier.
Impact of Martial Arts Therapy
Martial Arts Therapy can have a substantial impact on the mental health of any individual in addition to the physical benefits, according to Contemporary Psychotherapy. It increases self-regulation of willpower, impulsiveness and discipline, while also increasing self-esteem.
Documentation of Efficacy
It has been well documented over the past 20 years that martial arts programs are effective when used in the treatment of mental health issues, especially in teen subjects. Evidence shows that this alternative treatment helps in reducing violence and increasing emotional well being in troubled teens. In fact, Aikido has been shown to help teens with gaining a better sense of self-control and confidence.