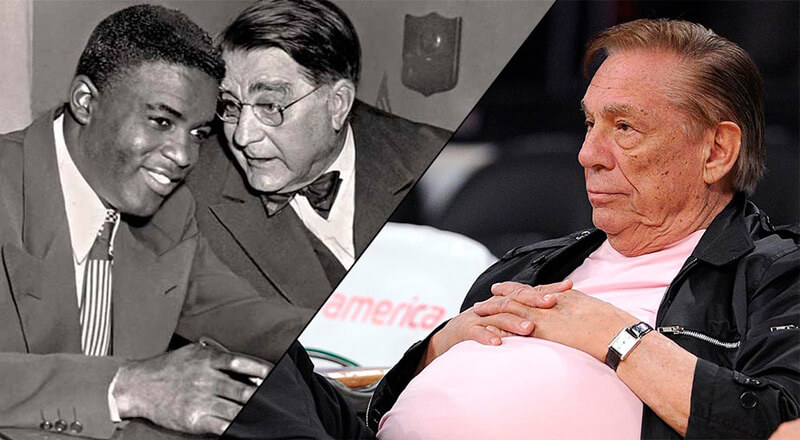 30October
10 Sports Moments That Have Profoundly Impacted Social Justice and Civil Rights
Though we don't yet know what the long-term results of the controversy surrounding Clipper's owner Donald Sterling's racist remarks will be, it is clear that this is a major moment for the NBA and our country in general. They have come down as hard as possible on Sterling, levying huge fines, banning him from all events, and trying to force him to sell the team. In America, social justice and race issues have traditionally been heavily influenced by professional sports and all of this uproar surrounding Sterling has made it clear that this is still true. With this in mind, here are 10 sports moments that have had a profound impact on social justice and civil rights issues.
1 - Jesse Owens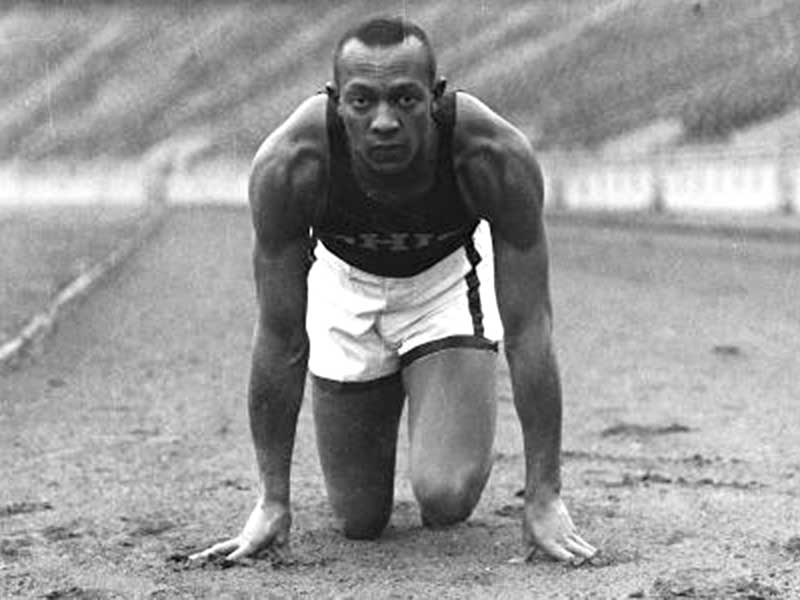 When Hitler staged the 1936 Summer Olympics, he had planned for it to be a display to the world of the physical prowess of Aryan athletes. This agenda to promote racial supremacy was almost single-handedly derailed by one man, Jesse Owens. He won 4 gold medals in 1936 and made it clear to the world that Europeans had no monopoly on excellence in sports.
2 - Muhammad Ali
During his reign as heavyweight champion, Muhammad Ali made himself one of the most controversial figures in professional sports. Though he had always been outspoken about racial issues, his views came to the forefront of public attention when he refused to be drafted into the US Army in 1967 and was quoted as saying "no Vietcong ever called me a n*****." As a result of his refusal, he was unable to get a boxing license for almost 4 years.
3 - The Rooney Rule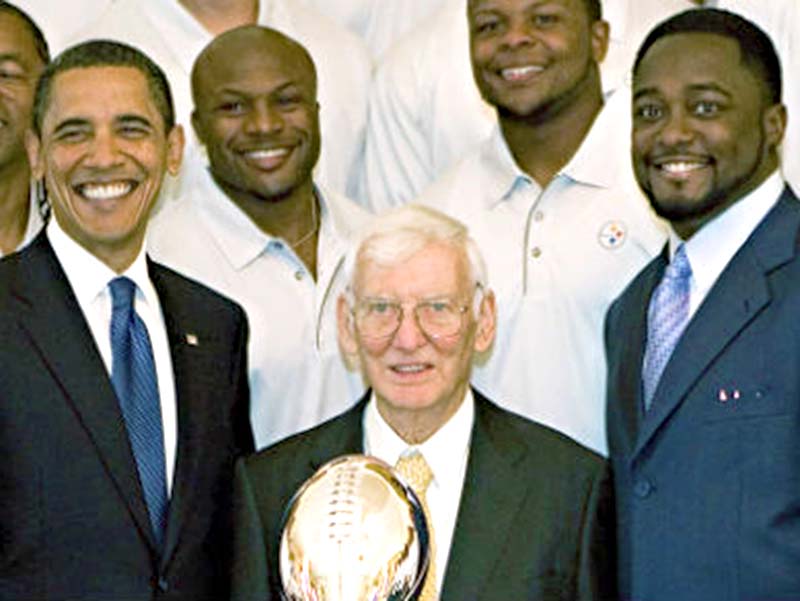 In 2003, the Pittsburgh Steelers already had a reputation for providing management opportunities to African-Americans but owner Dan Rooney wasn't satisfied. As chairman of the league's diversity committee, he successfully lobbied to have a rule introduced that required teams to interview minority candidates for coaching positions and other high level jobs. In just over 10 years, the results have already been fantastic, with the number of black NFL coaches rising from 6 percent to 22 percent.
4 - The Munich Olympics
At the 1972 Summer Olympics in Berlin, a Palestinian terrorist organization known as Black September took hostage and eventually killed 11 Israeli athletes and coaches. This terrible event was a watershed moment in the struggle between the Palestinian people and the Israeli state and was successful in opening the world's eyes to the growing dangers of terrorism and extremism.
5 - Bill Russell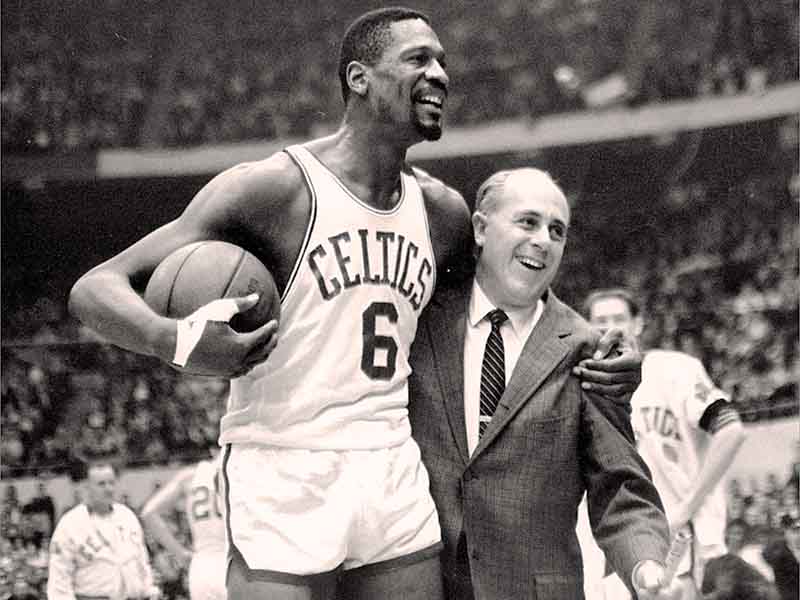 Bill Russell was the first African-American to become a major star in the NBA. Though he had a difficult relationship with fans due to the racism he had faced on the path to becoming superstar, his accomplishments did a great deal to advance the status of black players in the NBA.
6 - Tiger Woods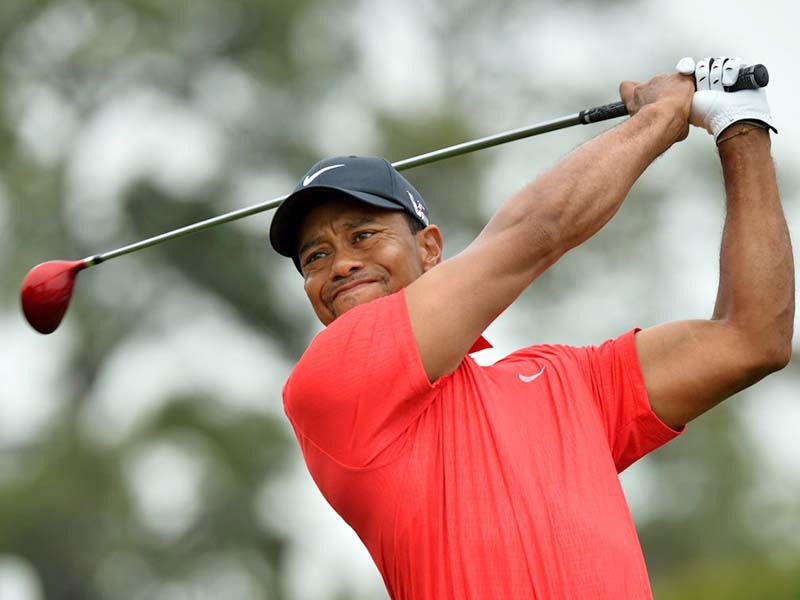 Tiger Woods has been a well-known athlete for many years. He was introduced to the game of golf at age two and only six years later won the World Golf Championships in the 9. Tiger has been making history since he began golf. He was the youngest player ever to win the iconic Grand Slam, and as one of the very few black players in the PGA, Tiger has inspired millions with his determination to succeed. Tiger has essentially become the face of professional golf and changed the belief that it was a sport for rich white people.
7 - Billie Jean King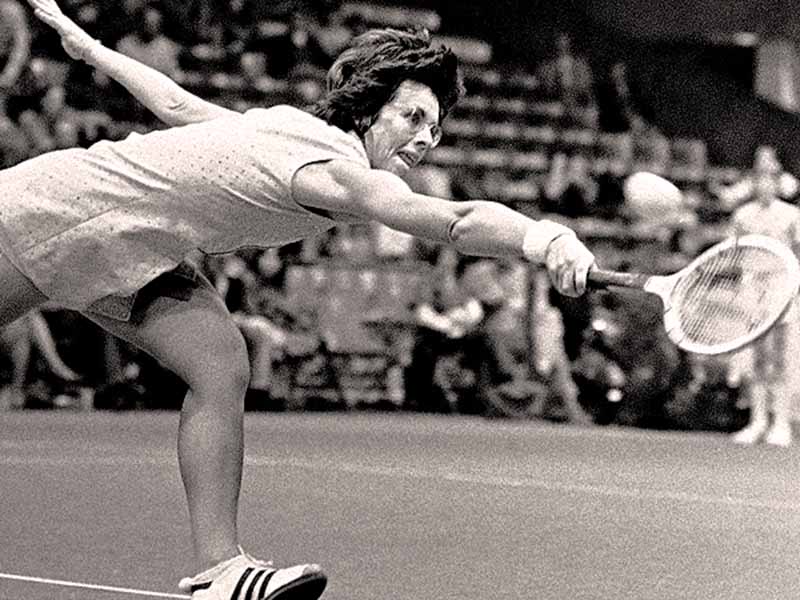 Billie Jean King began playing tennis at a very young age and was the first female athlete to be awarded the Medal of Freedom. She made huge strides in sexual equality and founded the Women's Tennis Association in 1973. Also in that year, in one of the greatest moments in sports history, she beat pro player Bobby Riggs in the Battle of the Sexes. He conceded her iconic win and the match is remembered to have had a profound effect on society and to further the progress of the women's movement.
8 - Jackie Robinson & Branch Rickey
Brooklyn Dodgers manager Branch Rickey and Jackie Robinson, a player for the Negro League's Kansas City Monarchs, made history when the two signed a contract that would put Robinson in the major leagues. It was 1947. Baseball teams had been completely segregated up to that point and any attempts to integrate had met stiff resistance. Rickey knew that whatever black player he was able to sign on would face intense criticism and even violence. Robinson took on the challenge and the two changed baseball forever.
9 - The passing of Title IX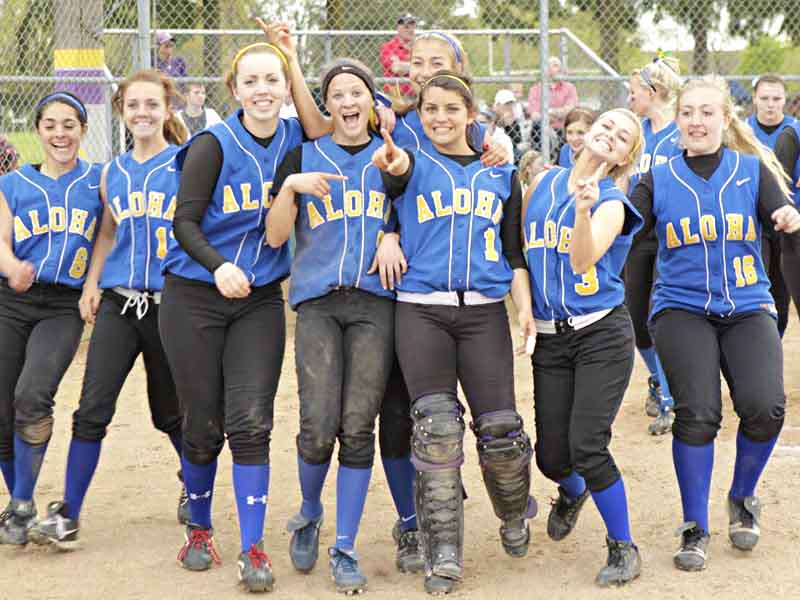 Title IX was passed in June of 1972. It was monumental in the acceleration of women's sports as it stated that, "No person in the United States shall, on the basis of sex, be excluded from participation in, be denied the benefits of, or be subjected to discrimination under any education program or activity receiving federal financial assistance." While the focus at first was mostly female employment in education, this also enabled women to demand an equal number of sports team at every school. The argument that women went to college merely to "find a husband" was challenged and gender equality took a huge step forward.
10 - Arthur Ashe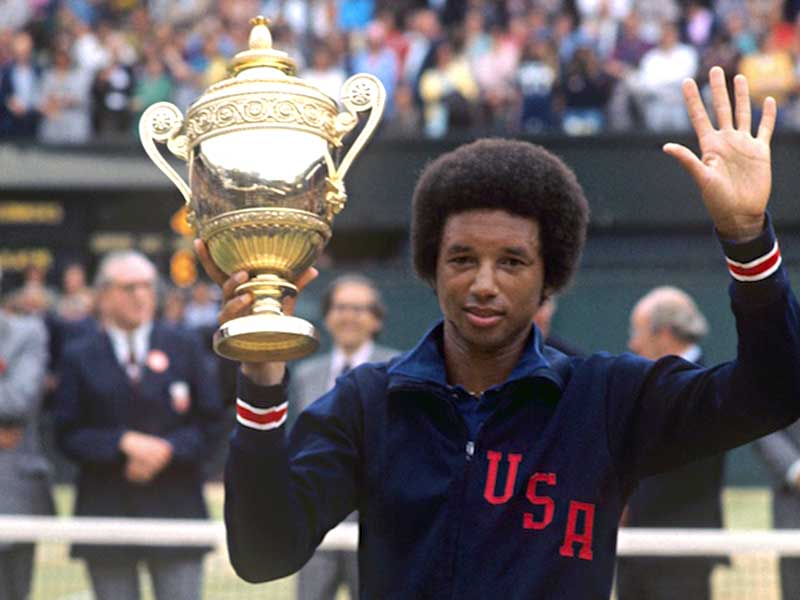 Arthur Ashe was the first black tennis player to be selected for the United States Davis cup team and he remains the only black man to win singles titles at three different events: The US Open, The Australian Open, and the well known Wimbledon. He made great strides in tennis sports history, maintaining the respect of those who knew and played with him.